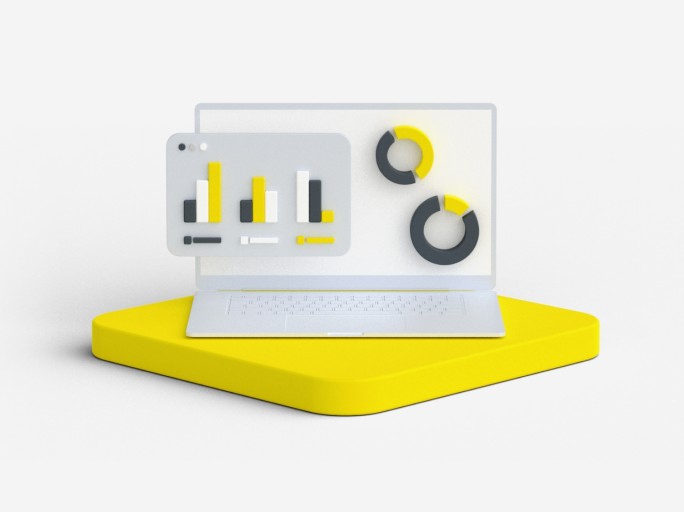 Cash Management Billing Solutions
Your transparent overview of charges
With our Cash Management Billing Solution, you get a transparent overview of all fees for your payment transactions and other cash management products. You can display the number of transactions, fee overviews and evaluations for your accounts for different periods and easily export them. Anytime and anywhere, thanks to online access. The neat monthly online overview now works for all transactions, including the associated payment transactions for all previously connected network bank accounts.
NOW NEW for our RBI group customers:
All our network banks have already been integrated into the RBI Cash Management Billing Solution to make this popular service available for accounts at our network banks as well. As a result, the clear monthly statement that can be accessed online now also includes an overview of all payment transactions including the associated fees for your network bank accounts.

All advantages at a glance
List of all transactions
You receive a clear monthly list of all payment transactions online.
Monthly fee debit
Transparency is important to us! Your payment transaction fees are collected and settled monthly. If you wish, fees for foreign payments can be settled directly at the time of booking. The remaining fees are charged in the monthly statement.
Multidimensional display of data
You have various options for filtering your statements - by account number/ IBAN, payment transaction category, time period, etc.  In addition, you can download individual overviews of your transactions as Excel or CSV files for uncomplicated internal analysis.
Further processing of data - camt.086, pdf
With the CMBS, you can of course save, export and electronically process your data. The most common formats are already taken into account directly in the application. If you wish, you can also receive the data in XML camt.086 or PDF format.
Availability of historical data
Monthly statements are available for you online for the entire previous calendar year as well as for the current year.

Digital availability of data
One of the great advantages of the CMBS is the digitalavailability of information on your payment transactions. This means you have access at all times.
Location-independent access
A user name and password are all you need to view the list and statement of your payment transaction charges from anywhere and at any time.
Secure access
SSL server certificate, Symantec Digicert Standard and user management guarantee maximum security.
Single Sign On
The CMBS is integrated into the myRaiffeisen onlineportal. With a single login, you can use different applications and platforms for which you have registered.
More information for Corporate Customers
More information for Institutional Clients
myRaiffeisen is an online-plattform for corporate banking und offers a wide range of services, which make your business-banking easier and more efficient. We are the first Austrian business bank to offer a variety of online-services, which constantly will be expanded.
You already have access to myRaiffeisen? Then log in now!