Ivan Marchuk, a Ukrainian art genius of our time
Ivan Marchuk is a renowned artist, a patriarch of the Ukrainian avant-garde, a legend of the Ukrainian painting, a genius who created about 5,000 works, opened more than 150 monographic and 50 collective exhibitions and invented his own unique style "Pliontanism". His delightful works can be found in museums across five continents. Marchuk was ranked in Britain's list of "Top 100 living geniuses" by the Daily Telegraph. The International Academy of Modern Art in Rome admitted him to the Golden Guild (which included 51 artists from around the world) and elected him Honorary Member of the Academy's Scientific Council. However, his international recognition had been preceded by long bouts of depression and banned exhibits in the former USSR. What kept him going has always been his strong desire to dream and create.

Marchuk was born in 1936 in Moskalivka, a village in Ternopil Oblast, in the family of a weaver. He studied at the Faculty of Decorative Painting and Ceramics and at the Trush Institute of Applied Arts in Lviv. In times of a strict state censorship in the Soviet Union, the artist followed world trends in fine art, basically avoiding socialist realism and searching for his own artistic way.
In Soviet times, his paintings were under constant scrutiny by the Committee for State Security (known as KGB), the main security agency for the Soviet Union from 1954-1991. Marchuk continued his artistic experiments despite being rejected by the official Soviet art scene, which he was never part. In 1988, the USSR National Union of Artists refused to officially recognize his work, but by then he already had more than 15 exhibitions in different cities of the Soviet Union. After that, in 1989, he emigrated to Australia, then travelled to Canada and the USA. In 2001, after the terrorist attack on 11 September in New York, the painter came back to Ukraine.
The creation of "Pliontanism"
Marchuk worked intensively to create his own pictorial style, and eventually created his own art technique, which he calls "Pliontanism" (from the Ukrainian "pliontaty" – to weave, knit). Instead of painting with the usual strokes, he traces and weaves lace networks on his canvas. Marchuk does not recognize his style to belong to any sophisticated classification, because he has works in nearly all genres imaginable: landscapes, portraits, naїve, nu, something fairy-like. He paints fantastic figural and floral compositions with elements of surrealism, but also hyperrealist portraits, enigmatic landscapes, and abstract expressionist compositions. And due to his individual style, his works can never be confused with those of any other painter.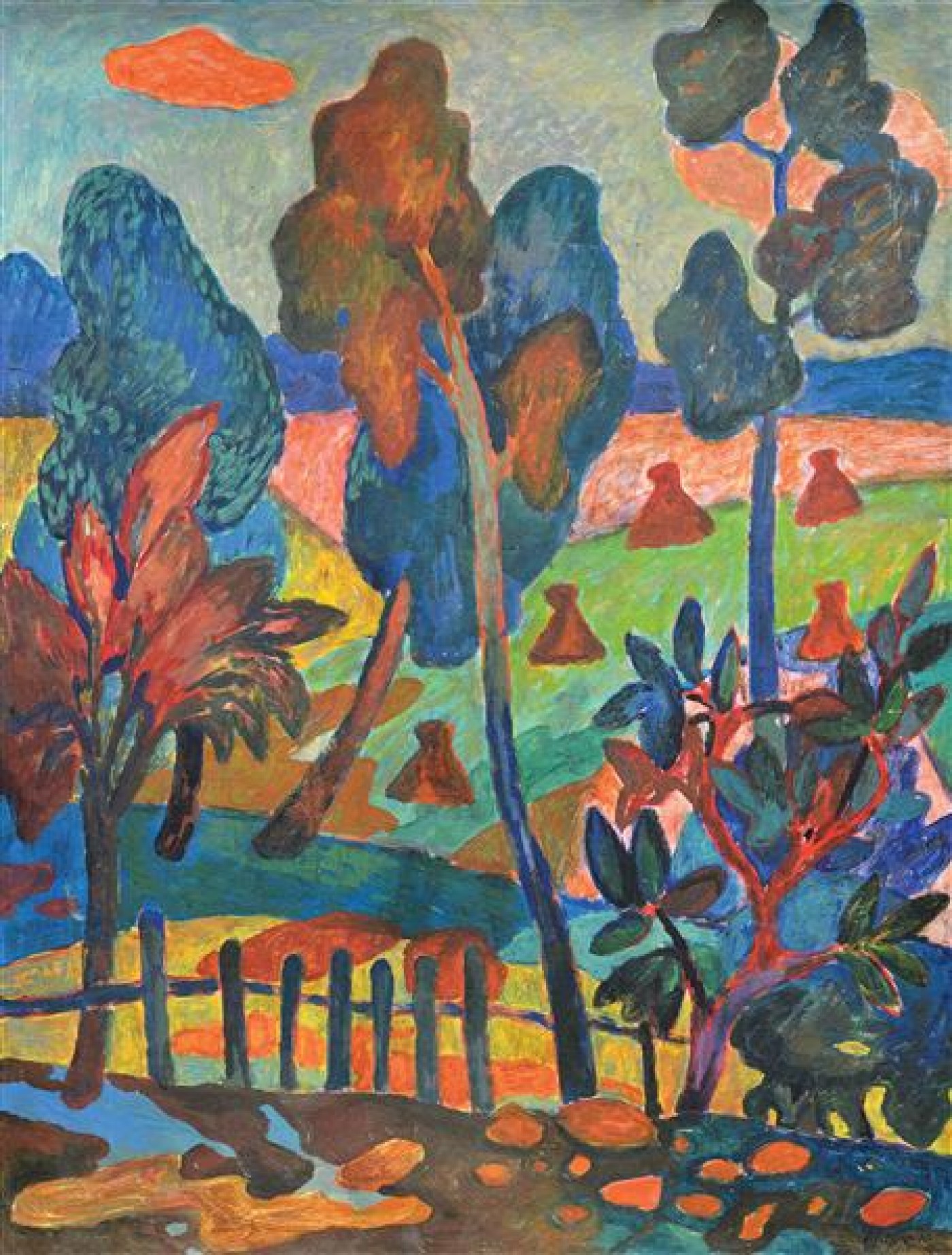 Marchuk rarely parts with his paintings
Another quite special fact: Marchuk rarely parts with his paintings, neither does he give them away as gifts nor for money, which often surprises art collectors who would be willing to pay high sums for them. He once confessed that he worries about them like a father over his children.
Marchuk often expresses the suffering of his country's past and the complex feelings intertwined with it in his creations.  As a well-known artist, he is an important figure with the capability to influence the transformation of public consciousness. Many people even believe that Marchuk is able to predict the future through his works. For example, before the Orange Revolution in Ukraine in 2004, he had painted a portrait of Viktor Yushchenko on an orange-colored background; and before the Chernobyl accident he had created a series of works symbolizing a catastrophe.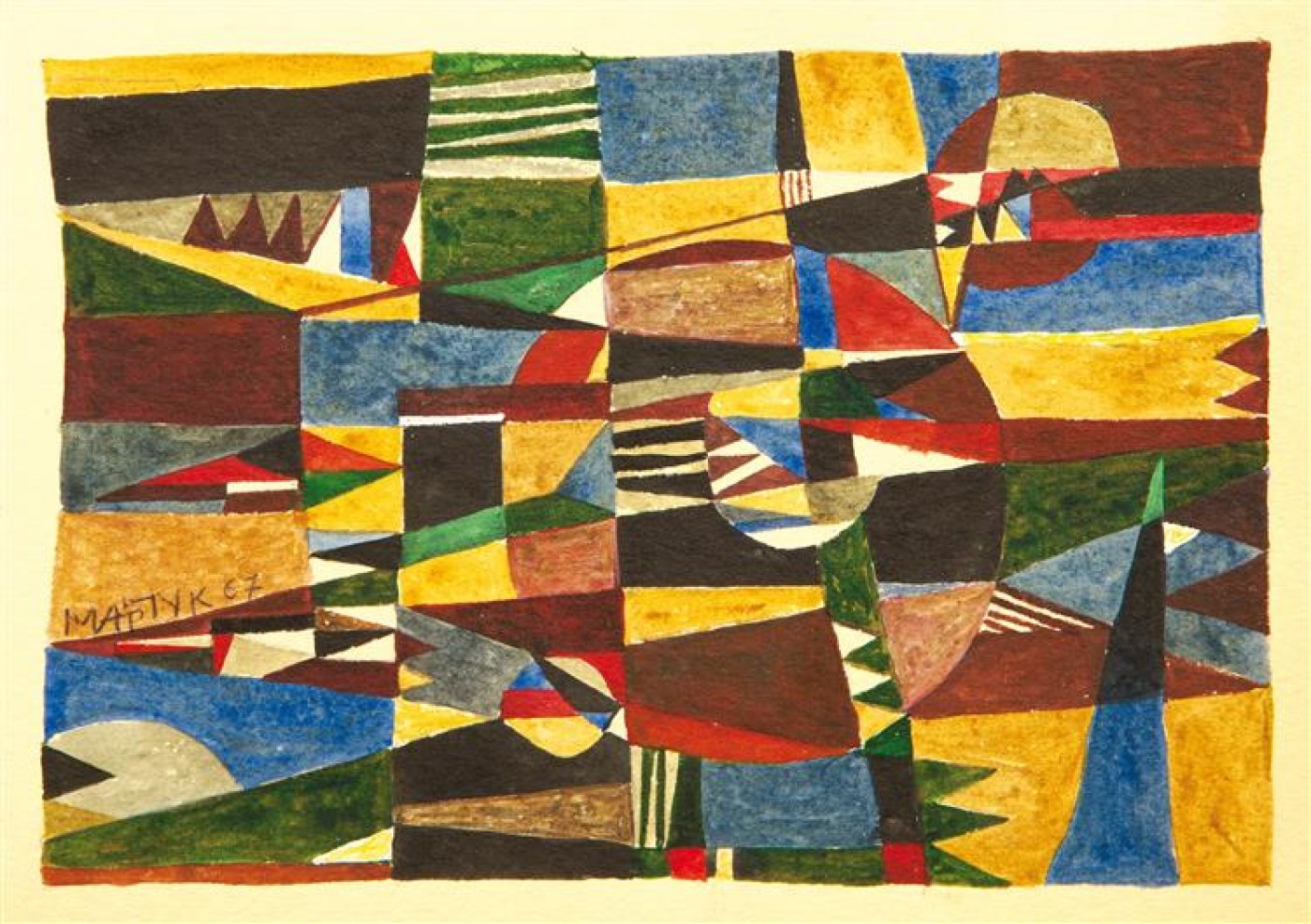 New series of paintings: "Look into infinity"
From 4-28 April this year, a personal exhibition of the artist called "Ivan Marchuk: Paintings" was held in the Ukrainian Institute of America in New York. It was his first visit to the USA after 18 years. In June, there was another exhibition of his works in the Ukrainian National Museum in Chicago.
Today, Marchuk is 83 years old. His pictures amaze art lovers across Europe, America and Australia and he receives offers to exhibit his works in the world's best museums. Nevertheless, Marchuk lives in a pretty modest, almost ascetic, environment in Kyiv, not striving for commercial success. He is currently working on a series of pictures called "Look into Infinity". The style is a kind of abstract surrealism, a new direction and a unique technique. His new works are full of psychological depth and grief. The artist worries about the fate of his motherland and has things to express to his contemporaries – so he continues his work.
You can view images of Ivan Marchuk pictures here. 
Share your CEE experience
Do you also have a travel tip, a recipe recommendation, useful business customs, interesting traditions or a story about CEE that you would like to share? Write to communications@rbinternational.com and share your experience.