Public Holidays 2023 in CEE
Are you planning a business trip to the CEE region? Or would you like to know on which dates your business partner in CEE is on public holidays? The Discover CEE Public Holidays 2023 overview shows all the dates at one glance.
Wherever planning a trip to the CEE region, also keep in mind that some countries observe daylight saving time. The dates differ worldwide but for most countries in CEE in 2023 those are 26 March and 29 October – so make sure to check which countries change their clocks when planning a trip for one of those days.
You can easily print the calendar if you wish. So, you'll always have the right dates at hand.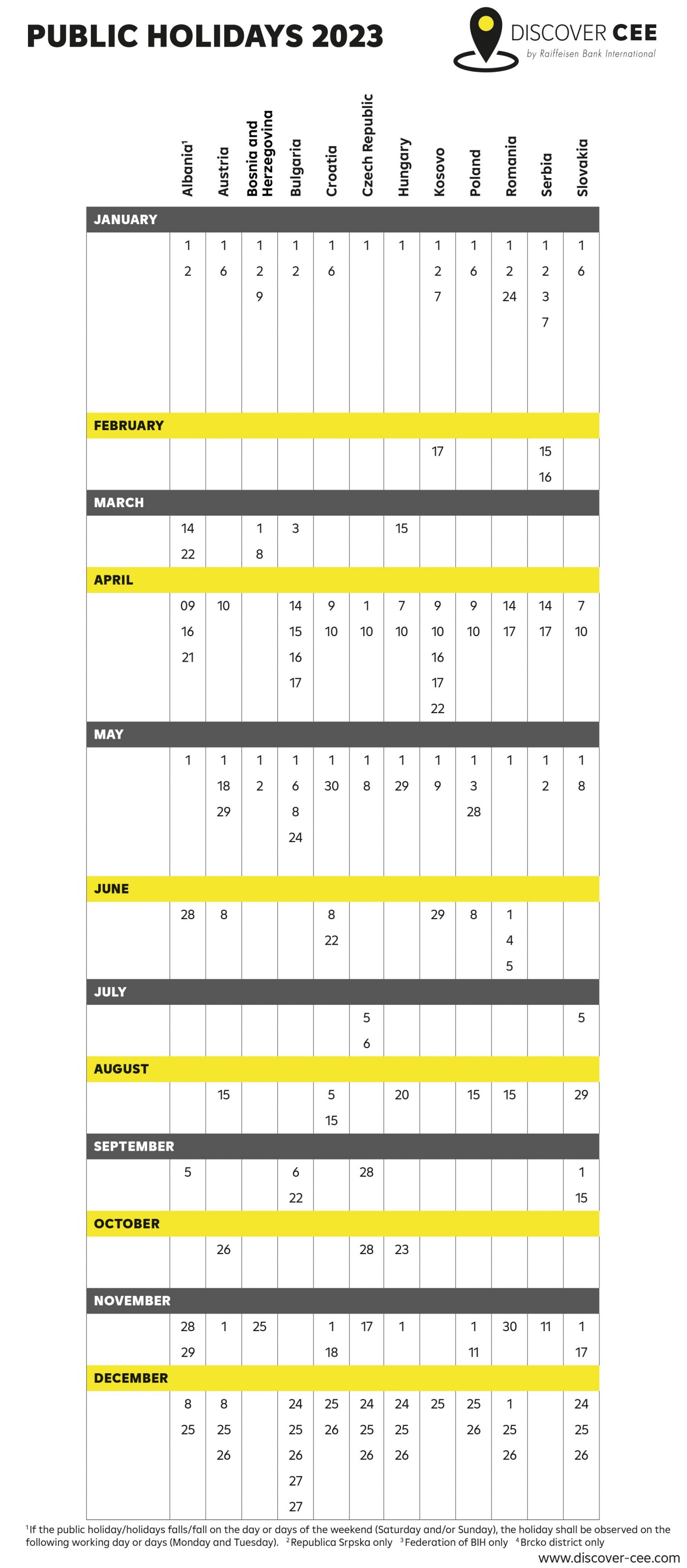 Share your CEE experience
Do you also have a travel tip, a recipe recommendation, useful business customs, interesting traditions or a story about CEE that you would like to share? Write to communications@rbinternational.com and share your experience.