Short trip to Poland – the highlights of Warsaw and Krakow in four days | Discover CEE
My love of music brought me on an unforgettable short trip to Poland in mid-July 2022. A country I had hardly had any contact with before, but which quickly cast its spell on me. But from the very beginning … As a big fan of the British pop-rock band Coldplay, it was clear to me that I wanted to attend one of the shows of their "Music Of The Spheres World Tour". As there was no concert planned in my hometown Vienna, I went looking for a possible destination. On a whim, I decided on Warsaw. I had a total of four days in which I wanted to see not only Coldplay but also as much of Poland as possible.  
A 7.5-hour drive later, my boyfriend and I found ourselves in the capital of Poland. First, we were hungry and wanted to fortify ourselves – in a typical Polish restaurant, of course. A look at the menu at Kamanda Lwowska's astonished me as a vegetarian: Where do they serve meatless dishes? I finally chose pierogi ruskie, a classic of traditional Polish cuisine and highly recommended.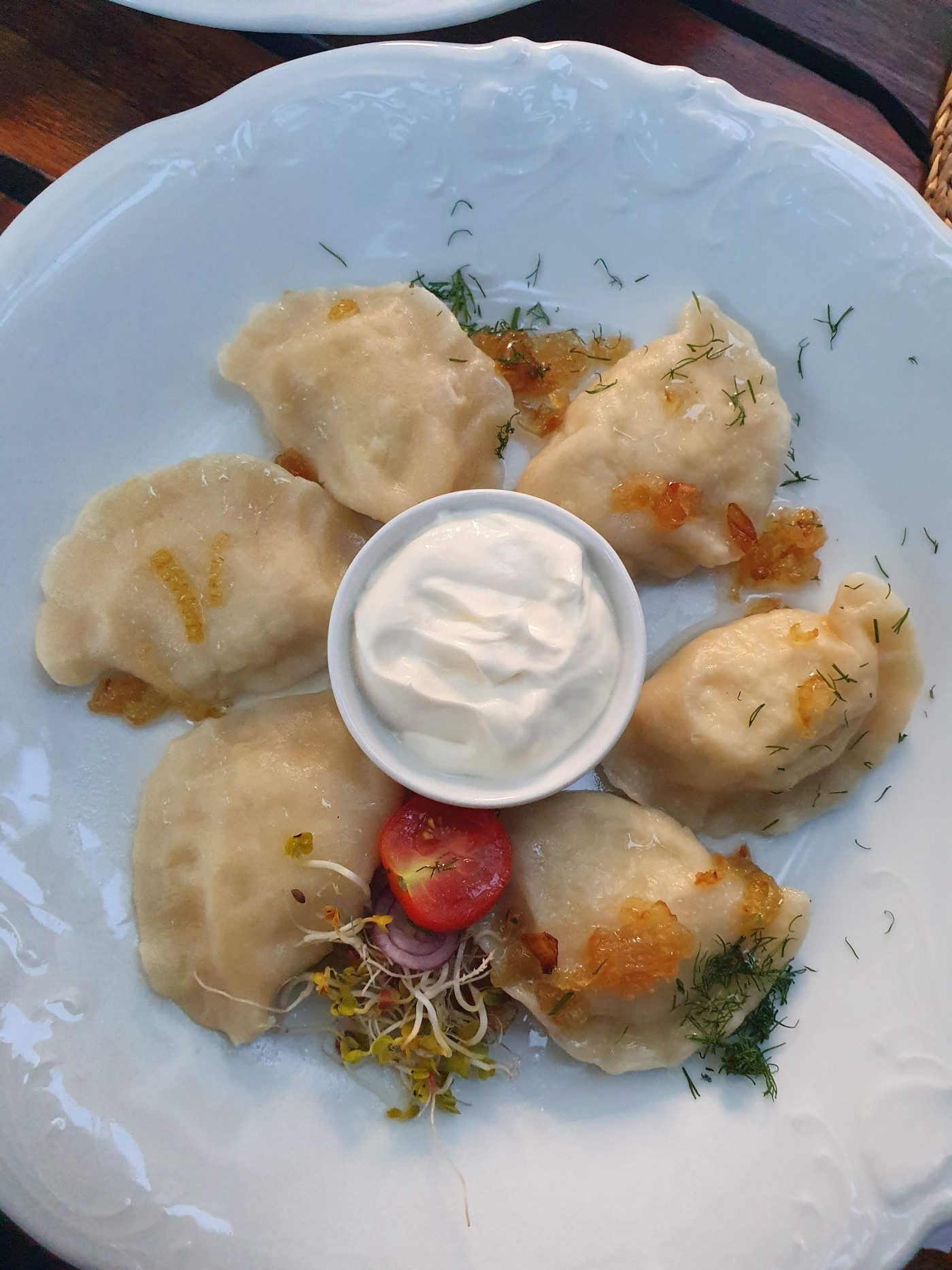 Another thing we didn't want to miss was the Palace of Culture and Science – a Socialist Classicist skyscraper in the centre of the city. Tip: Wait for the evening and enjoy the view of this impressive building with a cocktail in your hand at the Marriott Hotel's Panorama Sky Bar just next door.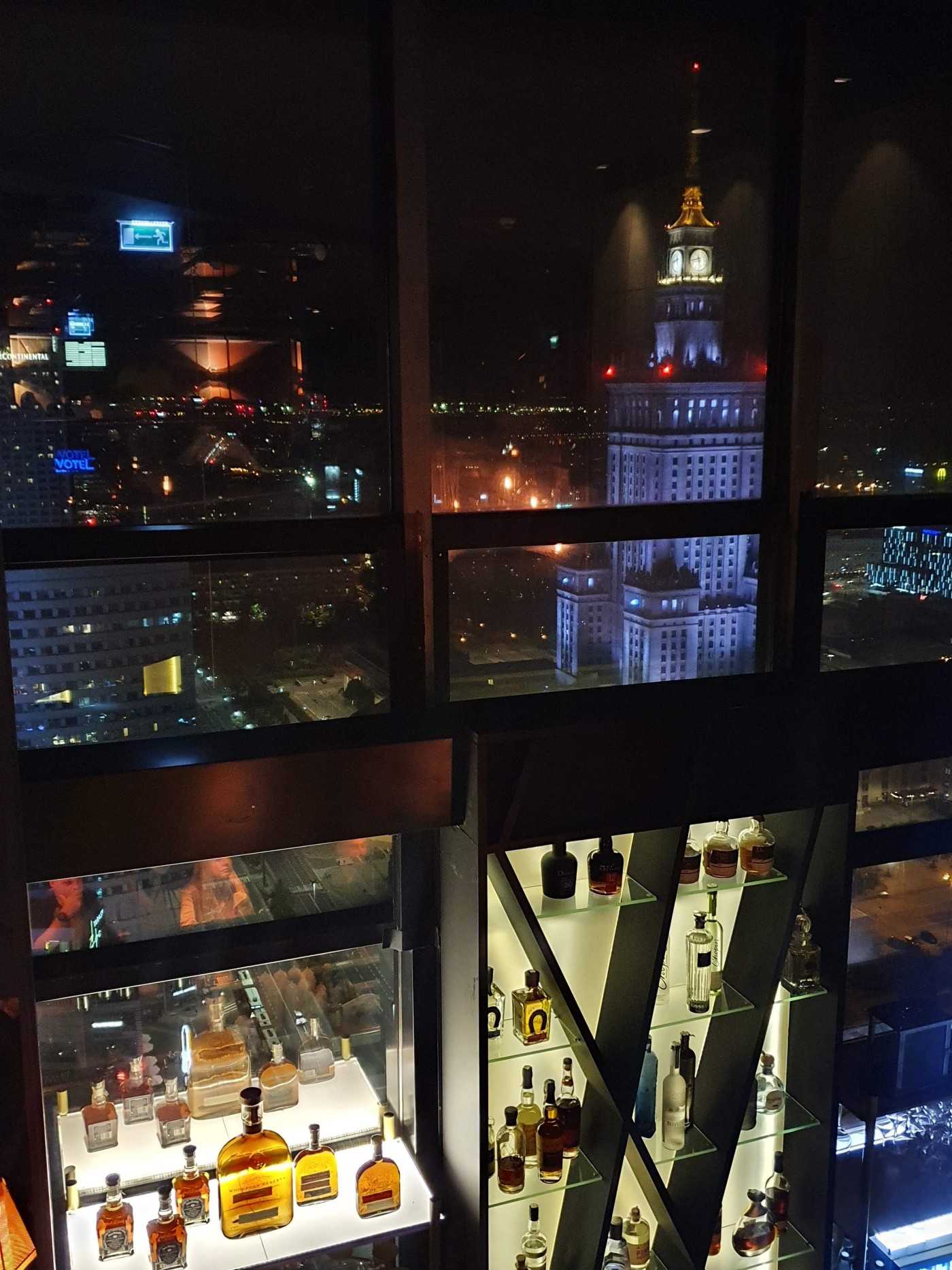 We started the next day with a walk through the city centre as part of a "Free Walking Tour". The concept is simple: a local guide leads you through the city and introduces you to historical, cultural, and fun facts. After the tour, they are paid with a tip of your choice. For me, this is one of the best ways to get a good overview of a new city. Our tour took us along Krakowskie Przedmieście, one of the most beautiful and lively streets in the city, to the Nicolaus Copernicus Monument and into the Old Town, the historic heart of Warsaw.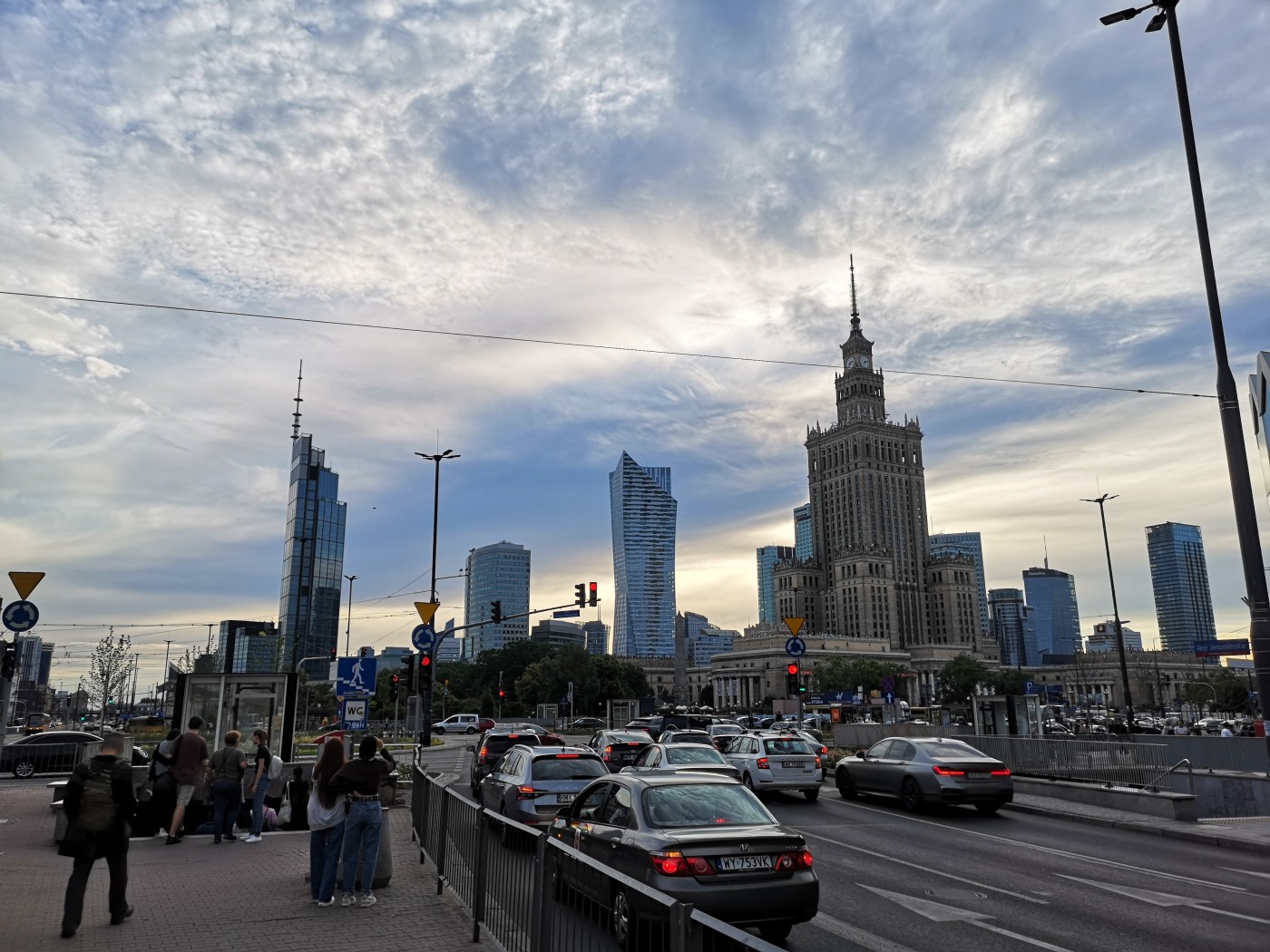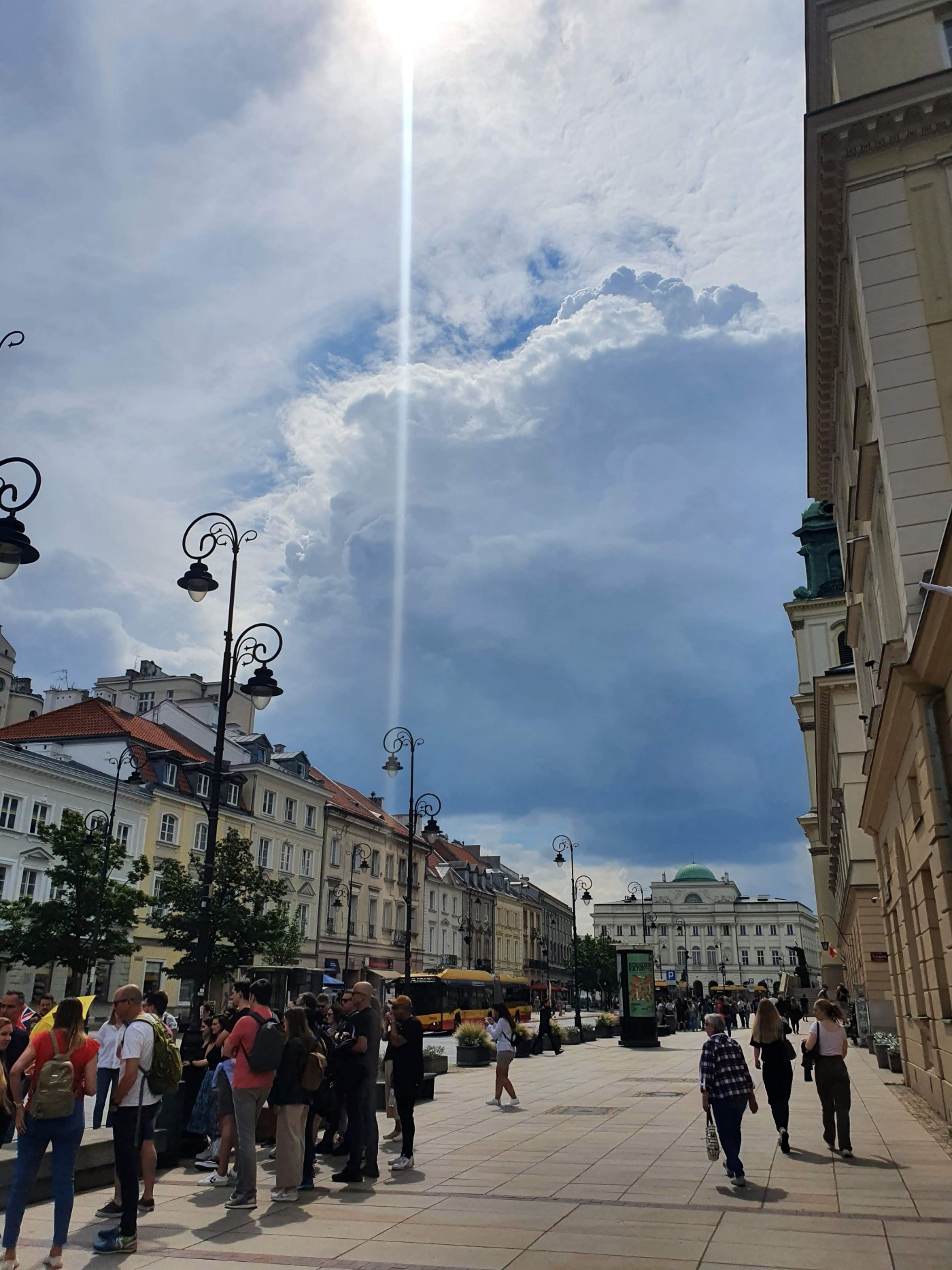 In the evening, the event for which we started this trip finally took place: the Coldplay concert in the PGE Narodowy National Stadium. They played popular classics like "Yellow" as well as hits from their new album. There were fireworks, a colorful light show, numerous special effects, and an atmosphere that is hard to put into words. It was not my first Coldplay concert and certainly not my last!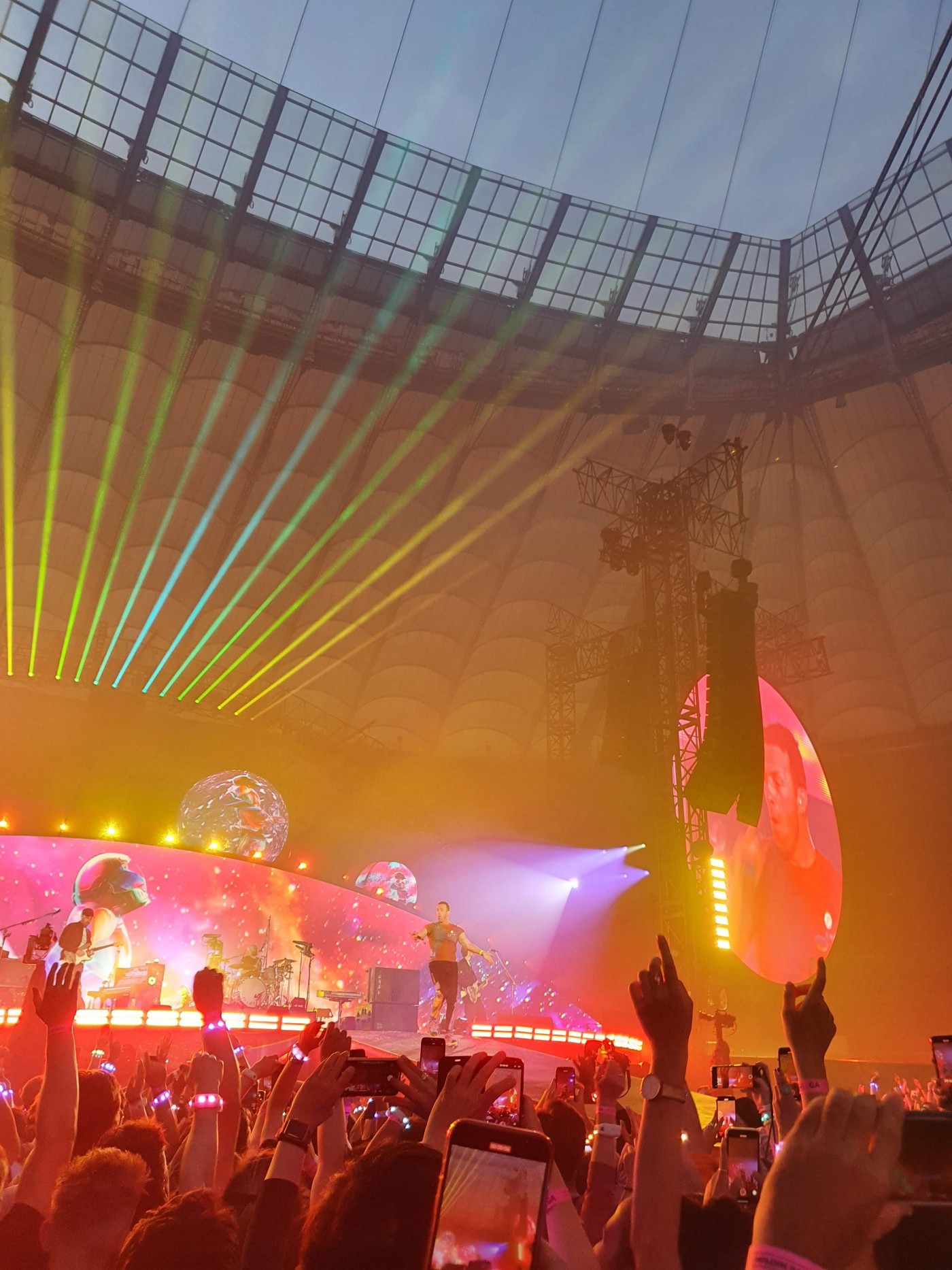 Contrast programme in Krakow
Still thinking about the great concert evening, we drove further south the next day, more precisely to Krakow – a city that should not be missed on any trip to Poland. Although the distance between the cities is less than 300 km, they are very different. Warsaw is a big city with a historic centre, but also a lot of modern architecture and countless skyscrapers. In contrast, Krakow is a much smaller city with a welcoming atmosphere, where almost all streets lead to the Rynek Główny market square with its lovely buildings.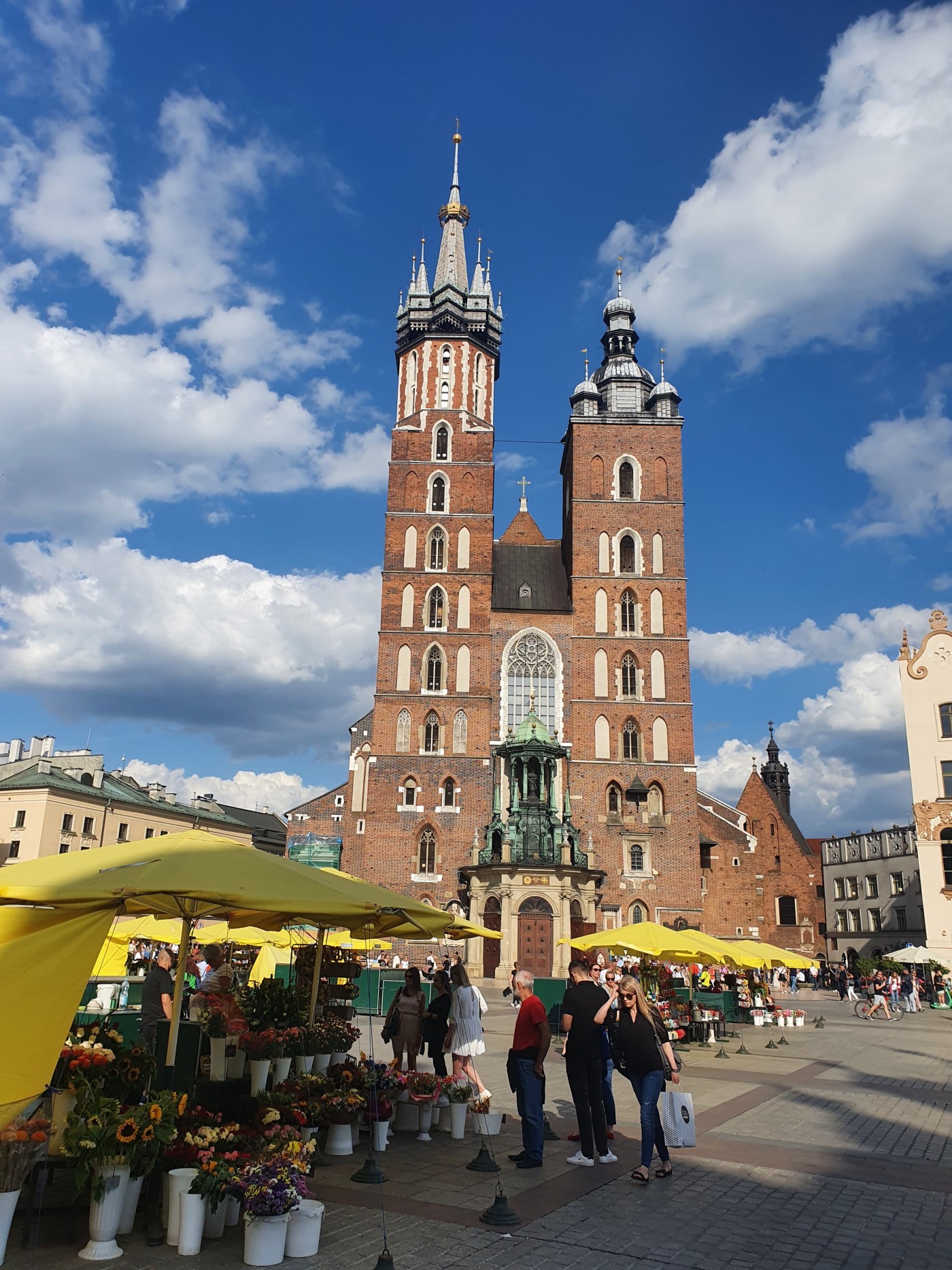 Other sights worth seeing in Krakow are, for example, St. Mary's Church with its two towers of different heights, the famous Cloth Hall, Wawel Castle with its fire-breathing dragon, and the former home of Pope John Paul II. After all the sightseeing, we felt like exploring Krakow's nightlife. Both the Old Town and the Jewish quarter Kazimierz are pulsating with life and one bar follows the next. Vodka, which is considered the national alcoholic drink in Poland, is served everywhere. Conclusion: Poles know how to party!
We started the final day of our trip with a visit to Oskar Schindler's enamel factory. This now houses a museum where you can learn all about the war events in the city. Afterwards, we paid another visit to the Jewish quarter, this time during the day. We went in search of food and found what we were looking for at "Hamsa Hummus and Happiness Israeli Restobar" where we tasted all kinds of delicacies of Jewish cuisine.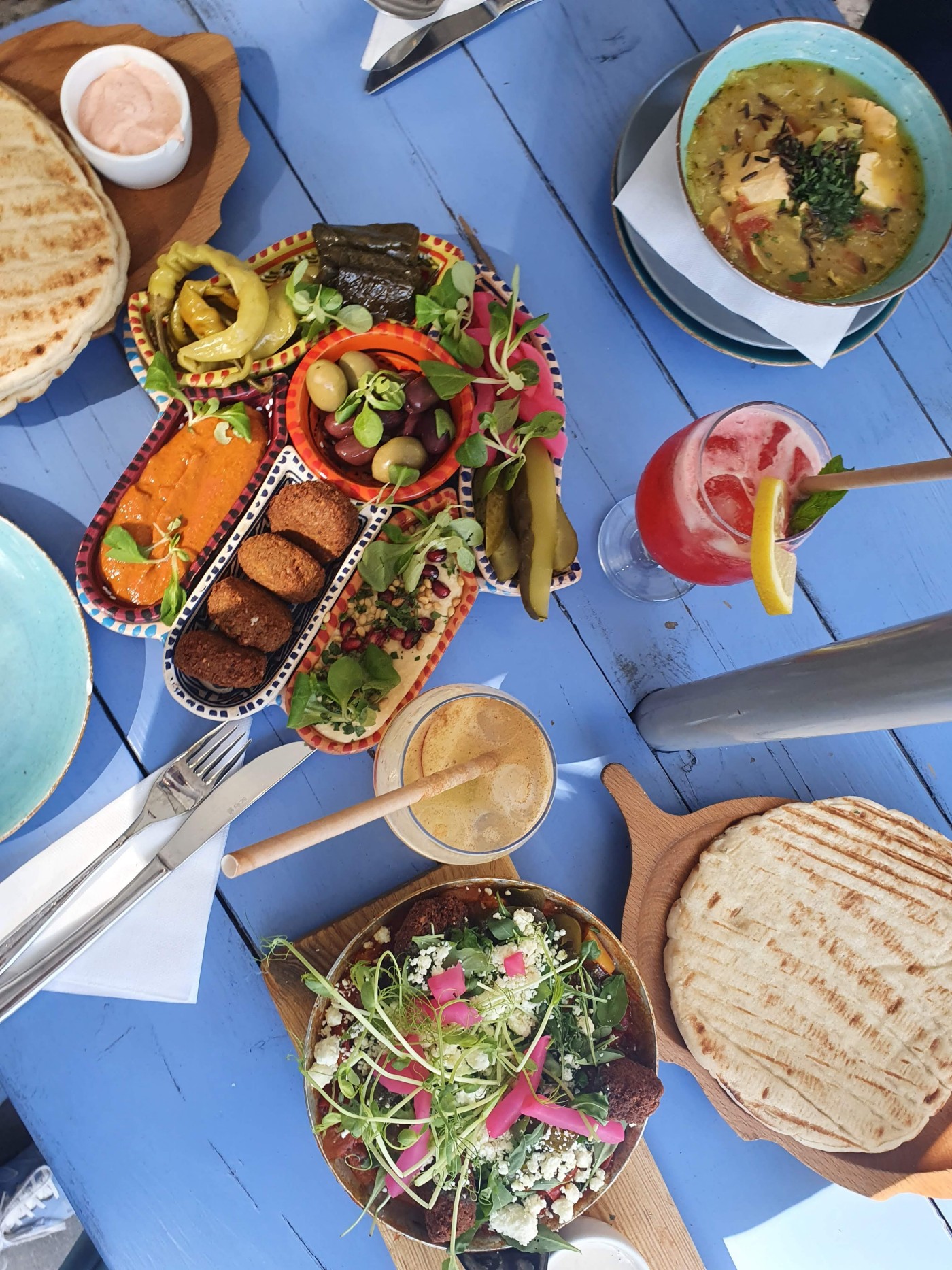 It's not a goodbye, it's a see you later
After this culinary highlight, it was already time to head home to Vienna. What can I say? The short trip was absolutely worth it! I remember Poland as a very interesting, hospitable country where I was able to experience countless beautiful moments. The four days whetted my appetite for more and who knows, maybe I'll soon be planning my next trip to Poland.
Share your CEE experience
Do you also have a travel tip, a recipe recommendation, useful business customs, interesting traditions or a story about CEE that you would like to share? Write to communications@rbinternational.com and share your experience.