Try traditional Eastern Slovak recipes this Easter
While people in towns usually relax or go for walks during the holidays, Easter in the countryside of Western Slovakia is rich in many traditions and customs. Typical dishes include paska (white cake) and hrudka (egg cheese) that can't be missing from a traditional Easter basket. 
On the Holy Saturday, Eastern Slovak housewives prepare baskets full of paska, hrudka, ham, sausages, decorated eggs, white cakes, bread, salt, apples, beet with horseradish, and the like. By tradition, on Easter Sunday the housewives put all the Easter delicatessen into a wicker basket and take them to a church to receive a blessing. The basket is covered by crocheted, woven or embroidered doilies that are blessed by a priest. Then they eat this blessed food for breakfast on Easter Sunday which ends the fast.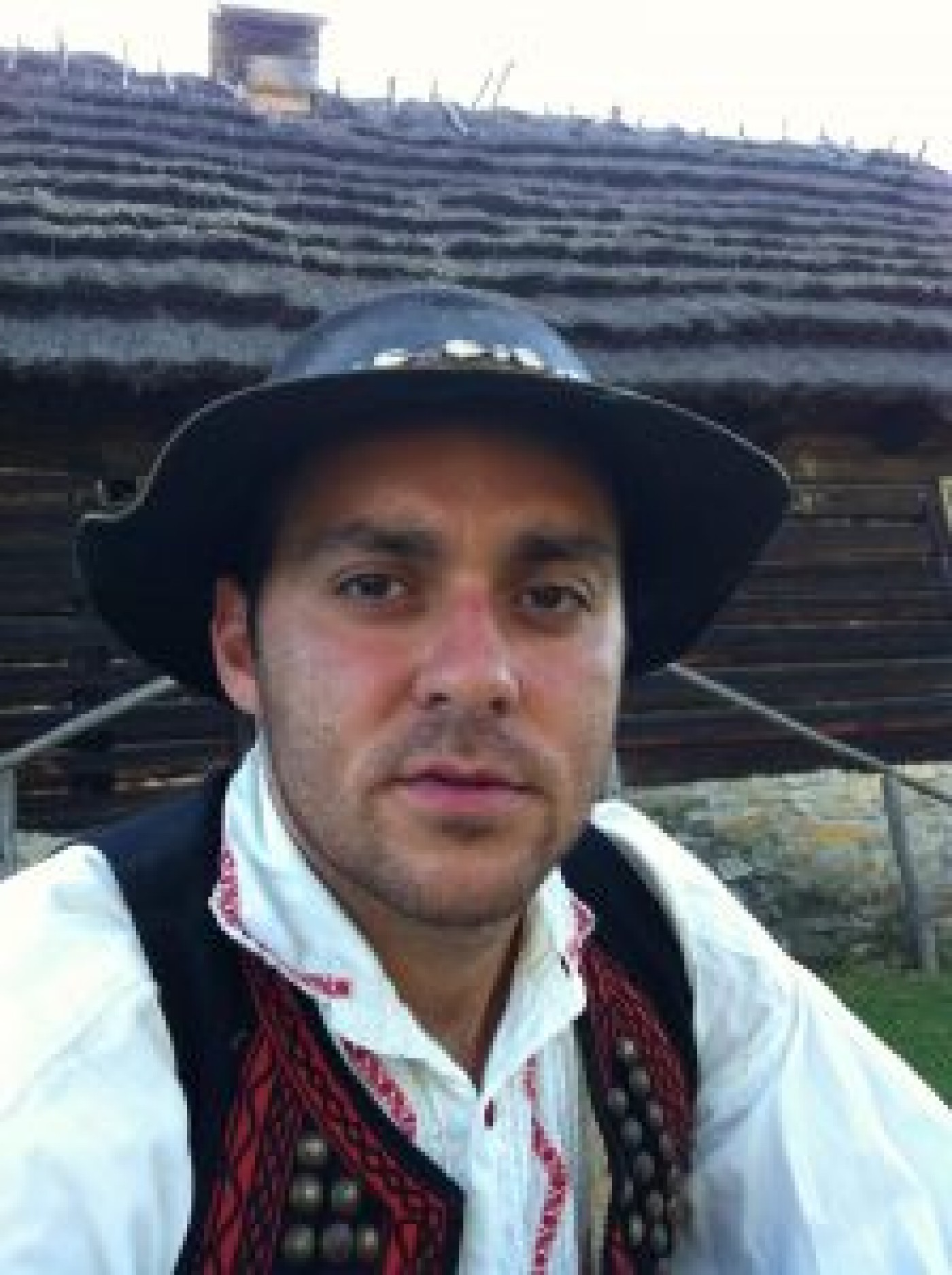 Viktor Riško, Tatra banka Brand Manager, has shared with us the recipes for paska and hrudka that have been passed down from generation to generation in his family. Although Viktor has physically left his hometown, he remains a Svidník's inhabitant by heart. He also proudly represents the values of his region, such as the history of WWII battles, wooden churches and beautiful Carpathian nature through the Dukla Destination project, co-founded by him. Last year, activities of this non-profit organization were awarded the title of the best information facility in the Prešov region.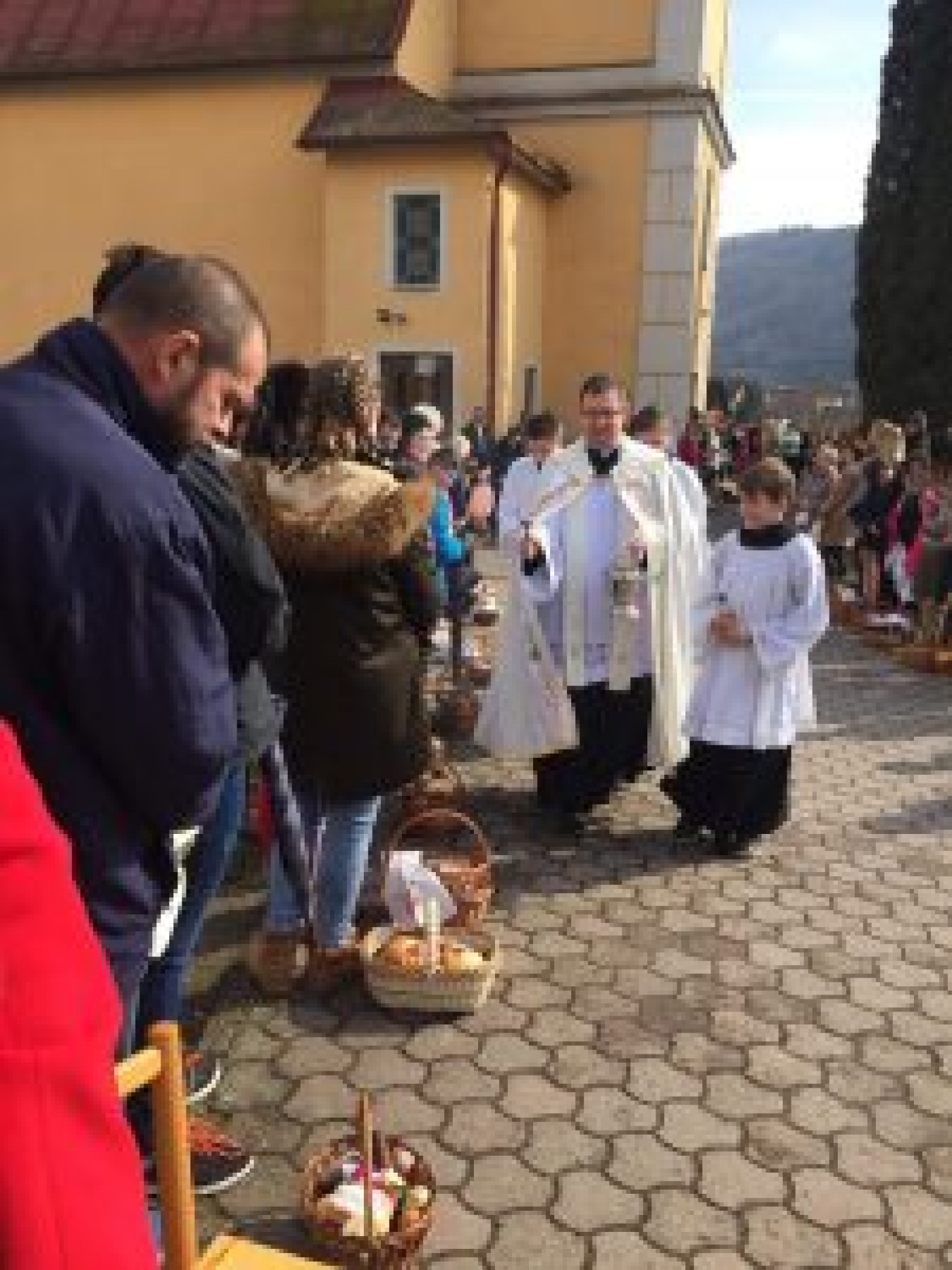 An egg cheese, hrudka (sometimes also called syrek) is a symbol of constant Christian moderation.
Ingredients:
5 cups of milk
10 eggs
A pinch of salt
Sugar (to taste)

Instructions:
Add milk to well whisked eggs in a heavy-bottomed pot and put it on to cook. Add salt and sugar to taste – depending on how sweet you want your hrudka to be. Cook, stirring constantly until the mixture begins to curdle. The mixture is cooked for a relatively long time, around 20-30 minutes, because all the ingredients are cold at the beginning. The mixture mustn't reach boiling point. When the curds begin to form, don't cook it too long so that the hrudka is not too hard.
Drain the mixture through a colander lined with a cheesecloth (or similar thin cloth). Hang it somewhere for several hours until the excess liquid has completely drained away.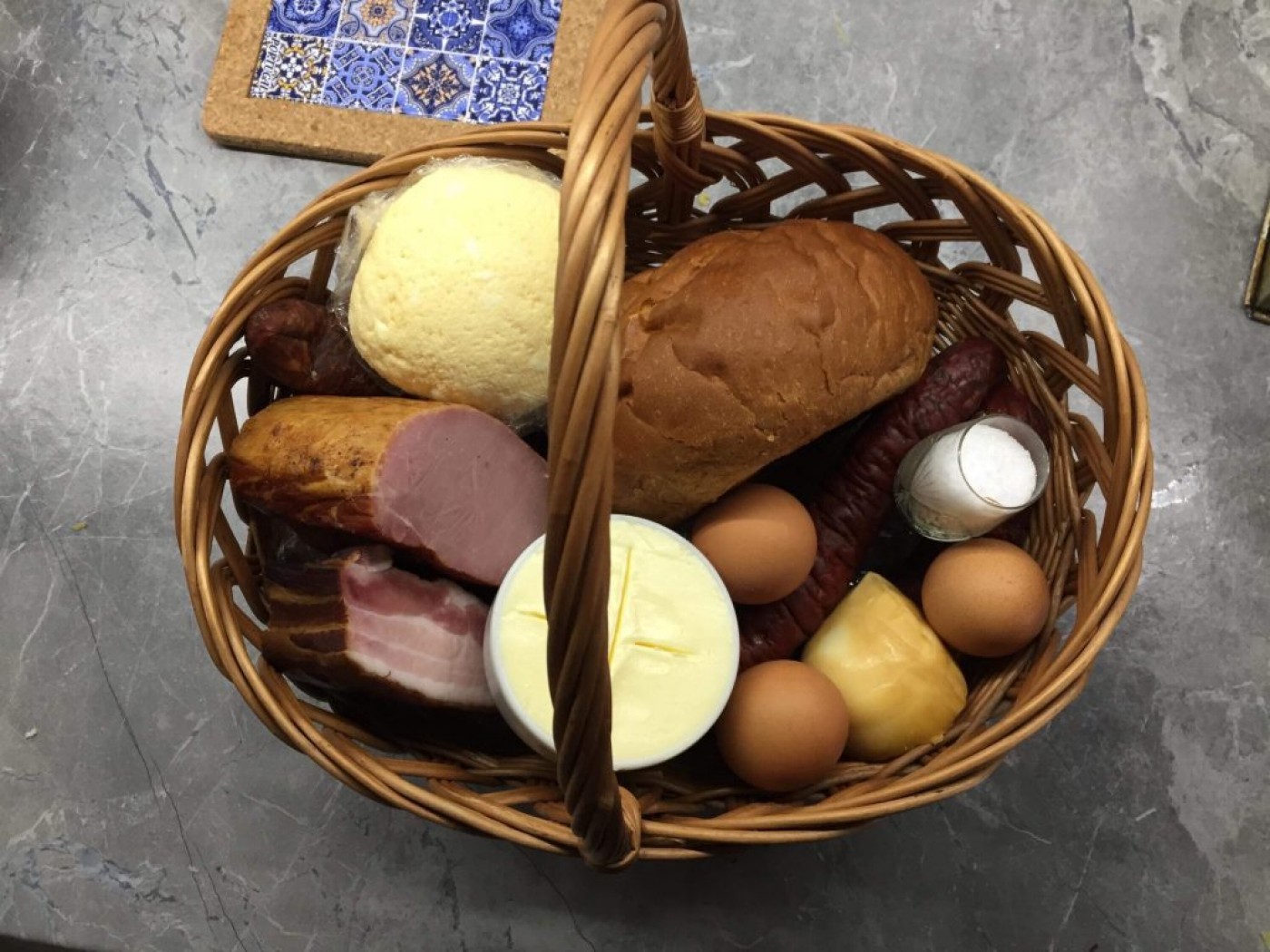 Paska is a yeast white cake, traditionally round. Its shape symbolizes the Sun or a closed loop of the seasons since baking of paska relates to a peasant tradition. In the past, paska used to be large, even greater than one meter in diameter. Nowadays, it's smaller.
Ingredients:
3.5 cups of milk
1 egg
2 egg yolks
1 packet of yeast
¼ of butter & a slice to grease the cake pan
3 tablespoons of sugar
1 baking powder
1 teaspoon of salt
8 cups of flour + some to sprinkle the cake pan
Handful of dried cranberries and raisins

Instructions:
Heat the milk until lukewarm. Pour 2 cups into a large bowl and set 1 cup aside for later use. Crumble the yeast with your fingers into the bowl containing the milk, add one tablespoon of sugar and let rise. When there are brown bubbles on the yeast, add the quarter of butter. Add one whole egg, two egg yolks, and two tablespoons of sugar.

Now sprinkle the yeast with 8 cups of flour. Add one teaspoon of salt and the baking powder. Pour it on the flour, not the yeast! Knead the yeast with a hand mixer for the ultimate result. Don't knead it by hand. Use two spiral hooks and pour in the one cup of milk that has been set aside. Start kneading at low-speed. When the dough is formed, knead it at full-speed for 15 minutes. Then add the raisins and cranberries and knead it softly for a further 3 minutes.

This process will result in a dough that is pulling away from the sides of the bowl. Don't sprinkle the dough with flour – cover it with a dish towel and let it rise for about 20 minutes. When it's puffy, throw its edges to the top with a fork and put it on a lightly floured board. Don't roll the dough, just turn it carefully onto the top side so the flour is all over. Be careful, the flour mustn't get inside the dough.

Divide the dough into 3 rolls and braid them together. Grease the cake pan with butter and sprinkle with flour. Place the braided dough in the pan. Let it rise for about 15 minutes, uncovered. Brush the top with egg yolk and place in the oven. Bake for 3 minutes at 200 °C (390 °F), then at 170 °C (340 °F) for an additional 20 minutes. Remove from the pan and serve.

Enjoy!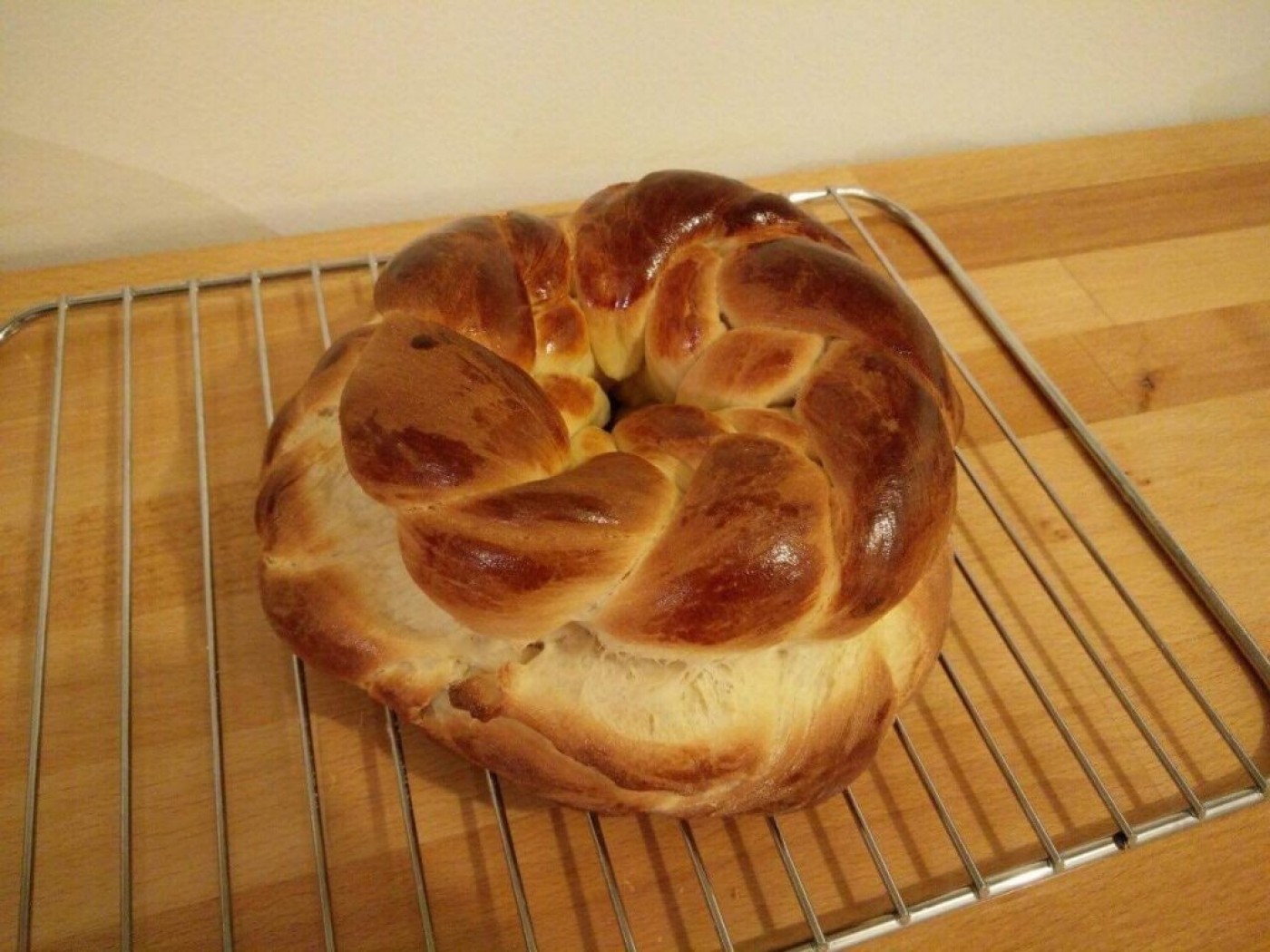 Share your CEE experience
Do you also have a travel tip, a recipe recommendation, useful business customs, interesting traditions or a story about CEE that you would like to share? Write to communications@rbinternational.com and share your experience.
Subscribe to Raiffeisen Insights. Get an email with
the latest trends in the world of economics and business.
Information marked with * is required.