Interview: Women empowerment – a healthy challenge for male colleagues
Anita Kovacic, CEO of Raiffeisen Bank Kosovo, was recognized as one of the "Top 10 Inspiring Women Leaders – 2022". In our interview, she shares her thoughts about women empowerment at work, as well as 3 tips for women at the beginning of their career. 
We're very proud that Anita Kovacic, CEO of Raiffeisen Bank Kosovo, was recognized as one of the "Top 10 Inspiring Women Leaders - 2022" by IEra Women Leaders Magazine. This success was based on the results of Raiffeisen Bank Kosovo closing the year 2022 as the largest bank in Kosovo in all key financial indicators. This was possible thanks to an incredible team, but also Anita being an inspiring leader. She's a strong advocate for women's empowerment in the workplace. In our interview, she talks about women's advancement in CEE, the advantage of diverse teams and her most important tips for women.
Congratulations on being named one of the "Top 10 Inspiring Women Leaders"! You once said that the key factors that create a bank's advantage in the market are solutions, vision & mission, services, products, teamwork, innovation and long-term goals, among others. But also, the empowerment of women is an important concern for you. How does this work?
Women empowerment is a keyword that in my point of view represents important pillars of an inclusive organizational culture, diverse leadership structures and the unleashing of labor market and employee potential. On the other hand, it poses a healthy challenge and competition to male colleagues.
What is the first step in empowering women in a company?
There are many aspects that are important, like organizational readiness to consider female and male employees as equals. Giving them equal opportunities when it comes to applying for open jobs, especially top jobs, invitations to meetings and discussions, or decision-making. Once this is established, it is easier for everyone, especially women, to navigate their professional development plans and career paths.

What are the benefits of empowered women in the organization, and how can the positive impacts be measured?
Many studies nowadays show that adding women to leadership teams leads to more balanced decision-making, which consequently means that the companies are more successful. There are also some unique female leadership skills that have been recognized in various studies, such as collaboration, empathy and the ability to build a team and relationships based on it, being direct and supportive. All of these complement and enrich the overall leadership effectiveness of an organization. Fortunately, it is widely acknowledged that a diverse leadership structure promotes the sustainability and adaptability of organizations. If we give women equal access to leadership positions, their success will be directly reflected in the overall organization's success or in the results of the teams or units they lead. Therefore, we can measure their success using the same indicators of organization, team, or unit pe formance that are already established, namely financial performance, employee enablement and engagement scores, innovation, etc.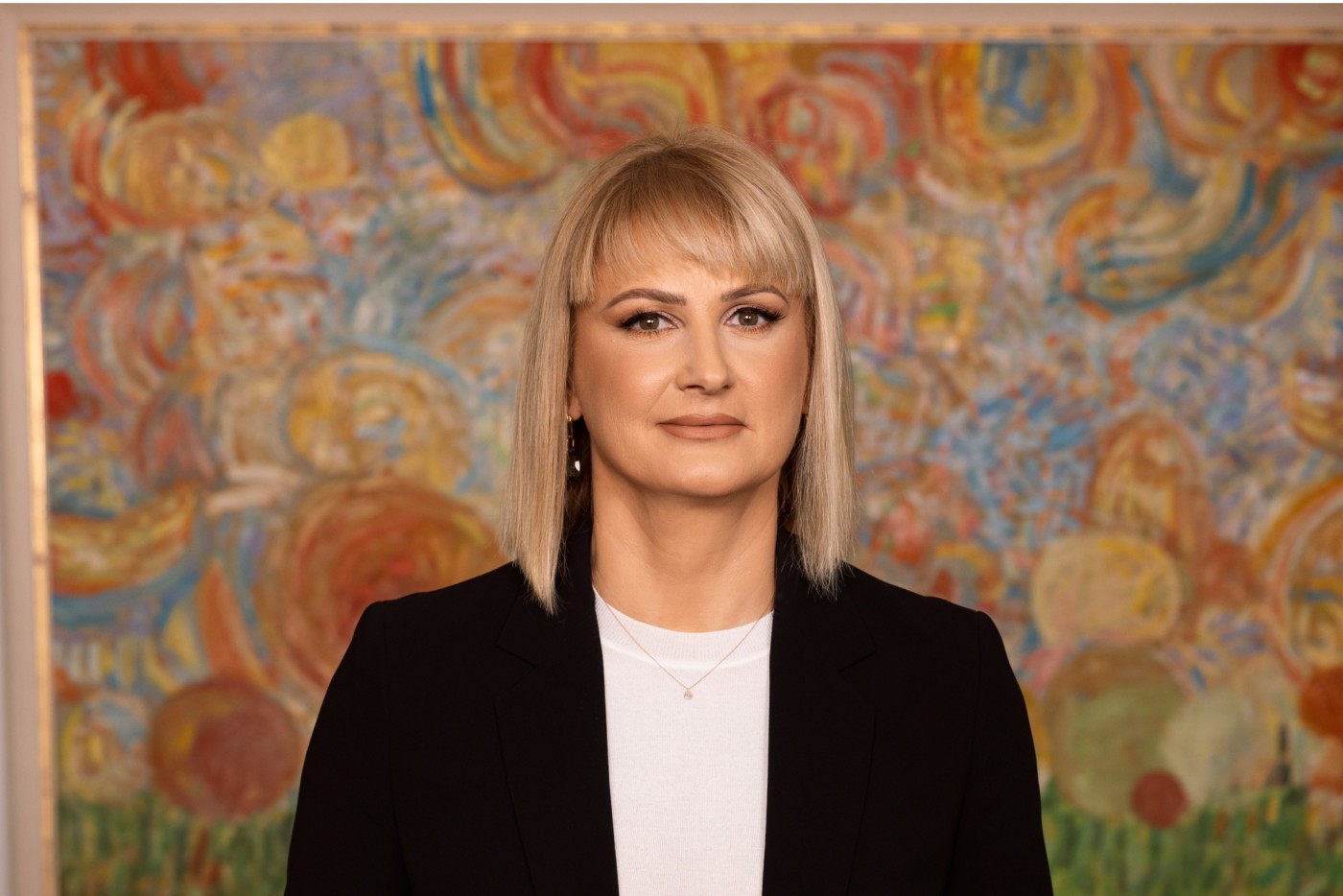 What do you think is the most significant barrier to female empowerment?
In general, it is often a lack of self-confidence in women. A lack of self-awareness that they are capable and fit for the top jobs. This self-perception originates in upbringing and family values. And in the markets where we operate, it is common to observe that organizational cultures are not yet ready to consider women as fit candidates for top positions. In my point of view this is a consequence of the past decades where companies have invested more in the succession and professional development of male colleagues, resulting in more suitable male candidates for the top positions, and only few or no women.
What are five things you do in your daily work to strengthen your female colleagues?
The five things I would highlight are:
Give women a voice at the table
Treat them based on their qualifications and what they bring to the company
Include them in discussions and decision-making
Ensure fair compensation
Support family-friendly working policies and schedules
How do you empower yourself and women around you?
This is a personal attitude – like being aware of your worth, working on your self-confidence, mental and physical fitness to keep your energy levels balanced. Setting the right example for others is also empowering, and not only by words, but also with actions.   

What tips do you have for women who are at the beginning of their career?
There are three tips I'd like to share:
Think about what your strengths and dreams are and go for them
Know your goals and keep your actions focused
Learn and adopt as you grow, and the right opportunities will open up for you

What has been your biggest learning in this regard?
To stay true to yourself and seize opportunities as they arise. In this fast-changing VUCA environment, no one can plan a long-term future or a lifelong career. We need to learn and stay agile. A good example of this is "T-shaping", which allows you to deepen and broaden your areas of expertise.

What is the biggest mistake one can make?
There are no mistakes if you learn from them.

What do you do at Raiffeisen Bank Kosovo to promote women?
In our bank, more than 50 percent of the employees are female. At the management level, the proportion of women is 40 percent and on the Managing Board level it is 50 percent. Empowering women is already an integral part of Raiffeisen Bank Kosovo's leadership culture. 

Subscribe to Raiffeisen Insights. Get an email with
the latest trends in the world of economics and business.
Information marked with * is required.