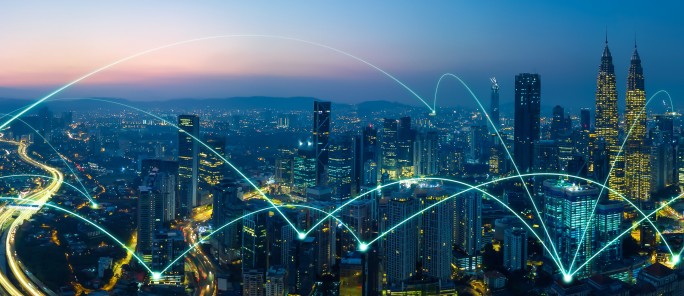 Open APIs in Cash Management
Open API technology is enabling real-time data accessibility to meet ever-evolving treasury needs in the digital era. Open APIs provide opportunities across all domains of treasury services. They enable embedded finance opportunities to enhance the customer experience in Cash Management
Open APIs are the new motor for superior customer experience in Cash Management
Open API technology is enabling real-time data accessibility to meet ever-evolving treasury needs in the digital era. Open APIs provide opportunities across all domains of treasury services, including embedded
finance opportunities to enhance the customer experience.
APIs can simplify and improve how treasurers work together with their transaction banks in terms of digitization and automation of processes, fast and flexible integration to systems, centralization and embeddedness of bank connectivity (multi-banking),
real-time and on-demand information to support data-driven decision-making, self-service bank account management as well as enabling transformational solutions.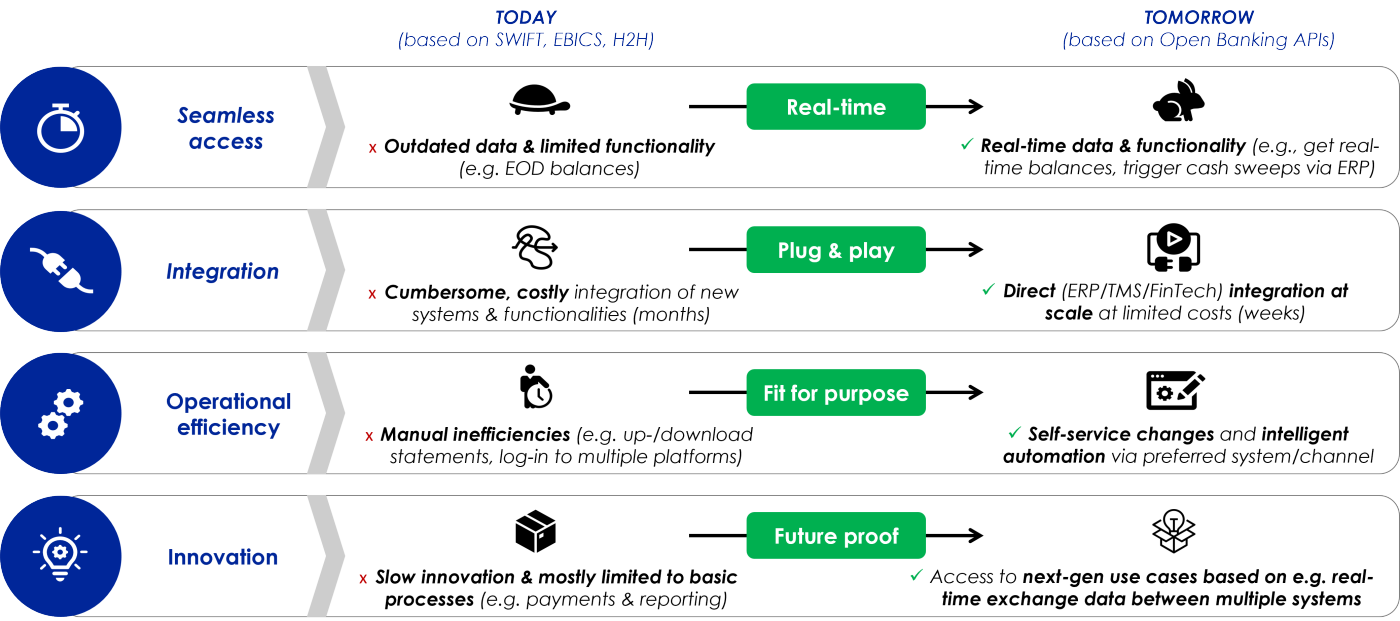 In this context, emerging API use cases in transaction banking include Payments, Reporting, Electronic Bank Account Management (e-BAM), Liquidity Optimization, FX and Risk Management. Accelerated by regulatory developments such as PSD2, API-enabled products and services have been primarily focused on the retail segment. However, the use of Open API technology in transaction banking is gaining traction. This is evidenced by corporates increasingly buying into leveraging Open API-technology to improve their treasury operations.
Get the RBI Cash Management Open APIs directly from our API marketplace!
Information material downloads
Connected Third Party Providers
RBI is partnering with the world's leading Fintechs and Treasury Management Systems in order to make its Cash Management services available within the most innovative client-environments.
*the APIs can be connected to active bank accounts in these RBI networkbanks
Frequently asked questions
Yes, the APIs exist within our secure bank platform and allow thorough testing. The data transfer is encrypted & subject to authorization/authentication using RBI Corporate Seals (a proven, secure & flexible solution)
Yes, Open APIs facilitate a direct, fast and flexible activation for preferred systems within weeks. Flexibility in (de)activating APIs allowing for need-driven services & limited dependency.
Yes, Open APIs are true enablers for operational efficiency. They seamlessly embed multiple bank connections into one system and provide self-service changes and smart automation beyond limits of internal systems.
Please do not hesitate to contact our Cash Management department!