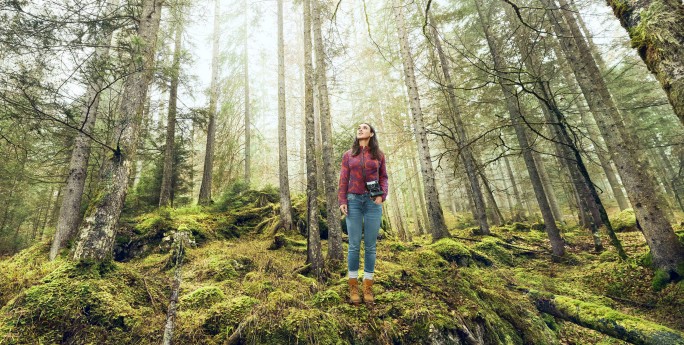 Knowledge that gives you a head start: Become a part of our corporate community and never miss updates on ESG, research and innovation again – with our corporate banking newsletter.

We understand. #responsiblebanking
Solutions as individual as our customers
We support you in finding green solutions! For us, sustainable finance is not an off-the-shelf product. There are numerous options for sustainable finance, including linking a range of instruments to ESG key performance indicators (KPIs). Work with our experts to develop the ideal solution for your company and benefit from our experience.
Green Bonds and other sustainable financial instruments
Benefit from our experience: As the largest green bond issuer in our home market, we can support you in structuring your own sustainable issues.
RBI AG follows a portfolio approach in its green bond program: the green loan portfolio is allocated proportionately to all green bonds issued in accordance with the RBI AG Green Bond Framework. As of year-end 2021, RBI AG has issued green bonds with a total volume of almost € 1.3 billion, which corresponds to around 14 per cent of its total outstanding issue volume.
In addition, RBI AG has issued the first green Tier2 capital bond from Austria and is thus also a pioneer in this respect.
A report on RBI AG's green bonds is published annually at the end of April and shows the use of funds and environmental effects resulting from green lending.
With our expertise, we also support our customers in issuing sustainable financing products, such as bonds, schuldschein loans or syndicated loans. The RBI Group is the leading sustainable bond house in its home market(1).
If we can assist you in structuring sustainable financing products, please contact Mario Spatling.
(1) Bloomberg League Tables, Region: Eastern Europe and Austria, Instruments: Green/Social/Sustainable & Sustainability-Linked Bonds; Period: 2021
Why green bonds?
By issuing green bonds for group refinancing and sustainable customer lending, we directly link the issue of sustainability to the bank's business performance, thereby creating greater sustainability awareness throughout the organization.
As an additional incentive, we introduced an incentive program for social and environmentally friendly projects in January 2019 to promote the long-term development of the sustainable loan portfolio. The program's objective is to expand the portfolio and support our issuance activities in the area of green and social bonds.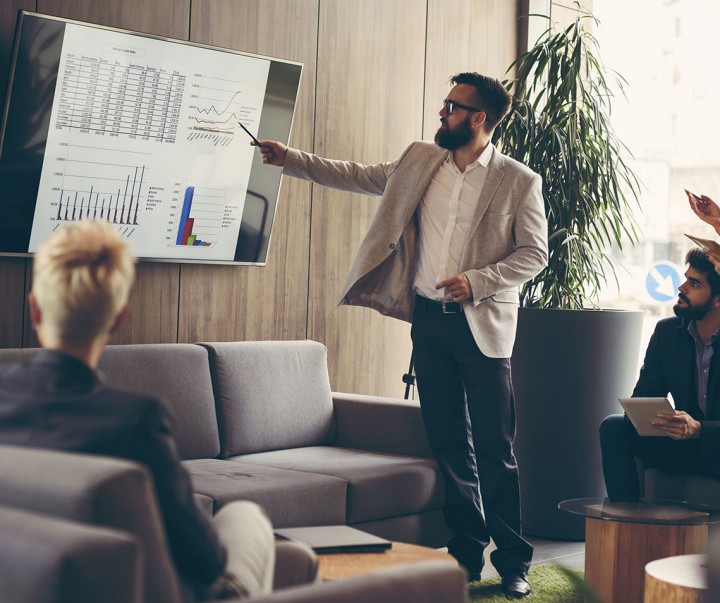 From niche to megatrend: Focusing on sustainability and ESG has become a must for companies in Europe. As the most advanced sustainable finance market, the EU has created new regulatory guidelines with the Sustainable Finance Strategy. 
Trust in a reliable partner to best respond to developments and achieve your sustainability goals. Our ESG experts look back on years of experience in the field of sustainability and support you with tailored advice.
Kickstarter Package
Tailored to your company and your sustainability strategy
ESG workshop: ESG rating agencies and ESG investor requirements
Consulting on quick wins and long shots
Peer comparison/benchmarking
Advice on the selection of suitable ESG rating agencies
Overview and advice on disclosure and reporting requirements
and more
Ongoing Partnership Package
Ongoing advice on ESG reporting requirements and standards
Support in the ESG rating process from our experts
Analyst and investor updates
Feedback on peer group/best-in-class ESG reporting
Assistance in identifying potential developments during the ESG rating process
Exclusive ESG conferences and events
and more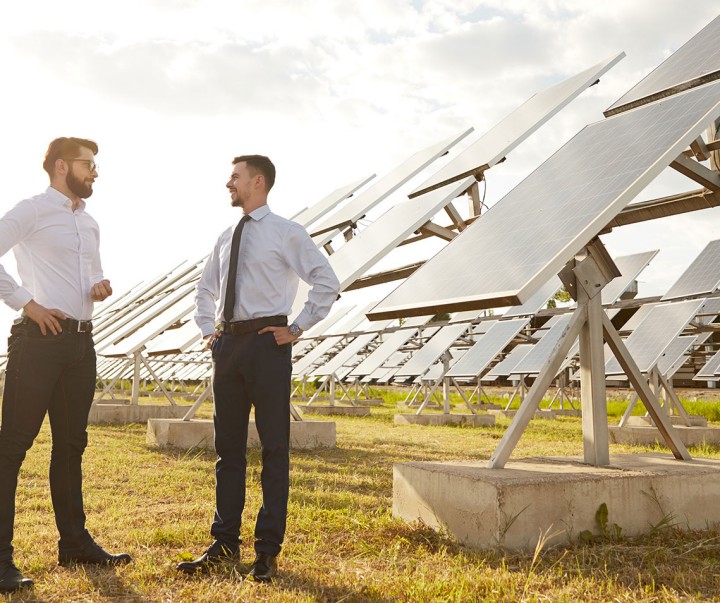 Corporate sustainability pays off more than ever: with our ESG-linked finance solutions, you can benefit directly from your green transformation. The better your sustainability metrics, the cheaper your financing!
Our ESG professionals have many years of experience in this area and will guide you through the implementation process. We take special care to ensure that the agreed metrics actually have a positive effect on the environment and fit your corporate activities.
The Green Guarantee Line, in conjunction with other forms of sustainable financing, supports you in your Net Zero strategy and provides greater transparency on how companies intend to achieve their goals. The contract is based on the concept of proper use of funds for eligible green projects and is directly related to the investment to be financed, which must meet certain criteria to be an eligible green investment. Green criteria are typically derived from the EU Taxonomy or the RBI Green Bond Framework.
For each guarantee that qualifies as green, a report is prepared once a year that also shows the associated environmental impact.
For questions regarding the Green Guarantee Line, please contact Martina Zimmerl.
ESG-linked derivatives
RBI has offered ESG-linked hedging instruments for interest rate and currency risks since 2021.
The derivatives are linked to the customer's respective sustainability targets by means of ESG key performance indicators or the ESG rating. An incentive system motivates you as our customer to achieve the targets set. If they have not been achieved at the end of the term, you make an additional payment that can be donated to an ESG-related cause, for example.
We therefore not only support you in hedging against market risks, but also enable you to take ESG criteria into account at every step of your financial risk management. By using ESG-linked derivatives, you can link both new and existing "green" or "non-green" liabilities to your company's ESG objectives.
For questions on ESG-linked derivatives, please contact Harald Schönauer.
ESG rating-linked financing
Since 2019, we have offered ESG-linked financing instruments in the form of a loan, bond or schuldschein linked to agreed sustainability targets such as an improved ESG rating.
The agreement stipulates that the interest margin is linked to the ESG rating of a renowned sustainability rating agency. If the respective ESG rating of the borrower improves, this also has a positive effect on the margin and thus the interest rate.
ESG-KPI-linked financing
With this product innovation, we can cater to your company even more individually. KPI-linked loans, bonds or schuldschein loans are financing instruments that offer the borrower a financial incentive to improve ESG-relevant KPIs and thus achieve agreed sustainability targets.
Improved ESG performance of your company thus also reduces the overall cost of debt. A key feature of this product is a mechanism that links discounts and premiums on financing terms to the borrower's agreed KPIs. If the company's performance reaches a certain threshold, the financing margin decreases and vice versa. Our experts can help you identify meaningful ESG KPIs.
How we take on responsibility
As a 'responsible banker', sustainable added value is our primary objective. Our business strategy as well as our products, services and processes are aligned with this goal.

UN Principles for Responsible Banking
In early 2021, we were the first Austrian bank to become an official Signatory of the UN Principles for Responsible Banking in early 2021. This sustainable banking industry framework was developed through an innovative partnership between banks worldwide and the United Nations Environment Programme Finance Initiative.
We are one of the signatory companies of the world's largest initiative to help companies align their practices for a sustainable and inclusive future. 
Stay informed with our exclusive insights around ESG topics: Success stories, research, podcasts, event reports and more. In addition, we announce upcoming ESG events!
Andrea Sihn-Weber
Group Sustainability Management
Petr Polach
Corporate Finance
Markus Ecker
Sustainable Finance