Sarmale, the delicious mix Romanian
Traditional Romanian food has been influenced over the centuries by Turkish, Hungarian, Greek, Serbian, Russian, Polish, French and Italian cuisine, but innovations, local ingredients, Orthodox religious customs, preference for pork meat and other specific conditions make it unique. People say Romanian cuisine is delicious, diverse, and full of colors and flavors.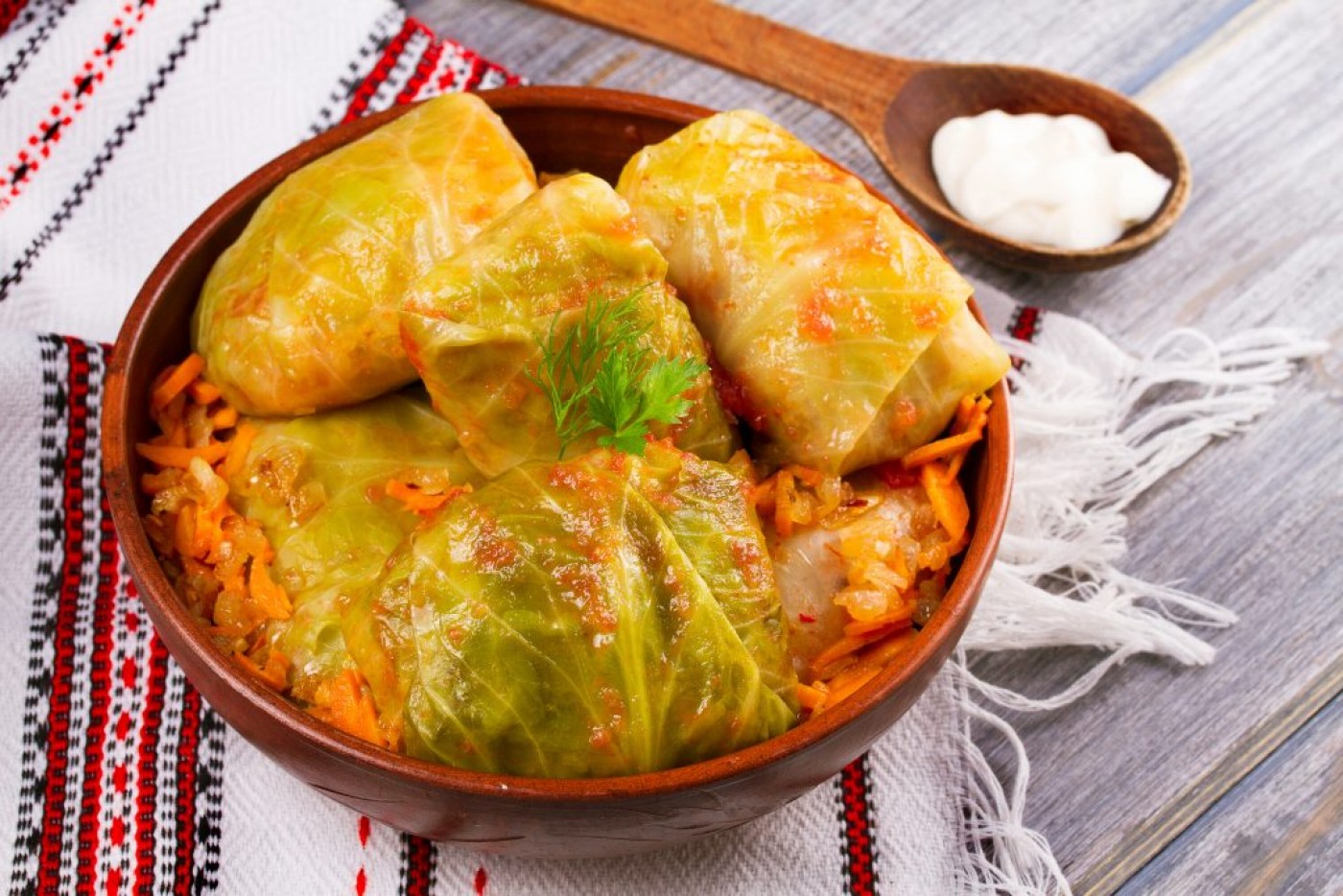 One dish that is a must at every important family event – Christmas, Easter, weddings, you name it – is Sarmale, arguably considered Romania's national dish. Sarmale can be described as stuffed cabbage rolls. A balanced mixture of minced meat (usually pork and beef, but veal is also used) and rice, with pieces of traditional bacon, chopped onions and herbs (dill, parsley, thyme) is rolled in sour white cabbage leaves (sauerkraut) and very slowly cooked in clay pots in the oven, covered with cabbage brine, tomato sauce and pieces of smoked meat or traditional bacon and fresh thyme sprigs or pepper. Sarmale is usually served with mamaliga (often translated as polenta – corn flour mush) or bread and sour cream. There are probably hundreds of various Sarmale recipes, as each household changes bits and pieces to adjust it to individual taste. For example, some prefer young grape leaves instead of sauerkraut, some use only minced meat and no rice at all for the stuffing. You can do with no meat at all, just rice and mushrooms, in case you prefer the vegetarian version, or serve them with a dollop of Greek yoghurt instead of sour cream, and hot peppers on the side.

The standard recipe is simply delicious, especially if it's home cooked and made with the proper ingredients, with the rolls almost melting in your mouth. Although there is almost no traditional Romanian holiday without stuffed cabbage rolls, Sarmale is a winter dish, as people prefer to pickle whole heads of white cabbages in the fall to have them ready for Christmas and New Year. You can find sour cabbage at grocery stores or in Eastern European (Polish, Turkish, Russian, Romanian) stores.

Making Sarmale is not difficult but time consuming. Rolling each cabbage roll takes patience and a little practice, and you should always make the dish the day before you want to eat it, as they need the time to fully develop the flavor. Follow the instructions below and enjoy this traditional Romanian dish! Pofta buna (bon appetite)!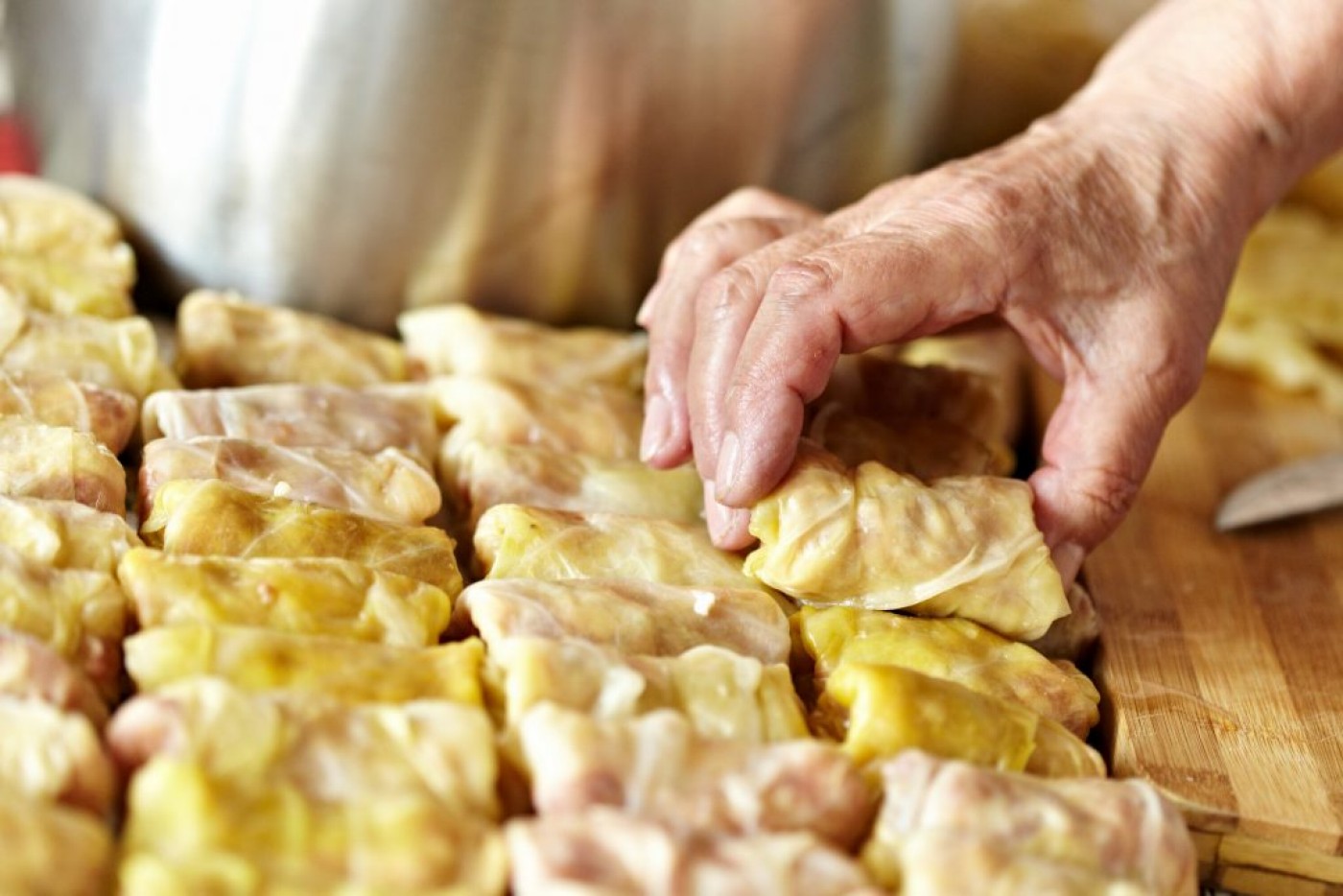 Preparation time: 1 hour

Cooking time: 4-5 hours (slow cooking)

Ingredients for 10 servings
- 2 tbsp vegetable oil (sunflower seeds, preferably)
- 2 chopped onions
- 1/2 cup of uncooked rice
- 1 kg ground meat (combined lean pork and beef)
- 1 big sour white cabbage head or 1 kg thin sour cabbage leaves
- approx. 200g bacon or smoked meat, chopped
- 4 cups or a can of tomato juice
- 1/4 cup parsley, chopped
- 1/4 cup fresh dill, chopped
- fresh thyme sprigs
- 4 bay leaves
- salt, ground black pepper and paprika (optional) to taste
- sour cream

Instructions
1. Heat the oil in a pan, add the chopped onions and cook until softened and translucent. Add the rice and cook for two to three minutes.

2. Mix the ground meat, salt, black pepper, parsley, dill, and the onion and rice mixture in a large bowl. Be careful with the salt, as the sour cabbage is already salty. Mix well using your hands.

3. Remove all the cabbage leaves. You can use the entire leaf for one roll or cut each leaf if it is larger than your palm (approx. 20 cm). Wash and drain the leaves.

4. Fill each leaf with a couple of teaspoons of the meat mixture and roll it, tucking in the ends. Repeat with all the remaining meat and cabbage. If you have any cabbage left over, chop it up to spread it over the bottom of the big pot you'll use to bake the rolls.

5. Put a layer of chopped cabbage on the bottom of a large nonstick pot (ideally, a clay pot). Add half a can of tomato paste and some olive oil. Arrange the stuffed cabbage rolls in layers, adding the chopped bacon or smoked meat in between. Put all the rolls in the pot. Add on top the remaining chopped cabbage and the remaining tomato paste. The juice should cover the cabbage rolls entirely, so add some more water if needed. Season it with salt and black pepper. Add some fresh thyme sprigs or paprika. Cover the pot with aluminum foil or a lid.

6. Preheat the oven to 180° Celsius degrees for about 15 minutes, then place the pot in the oven and bake for about 2 hours, then remove the foil or lid, place back in the oven and cook for another 2-3 hours, until the cabbage on top is browned and charred in some areas. Serve hot with a bit of sour cream on top and bread or polenta and hot peppers on side.
Share your CEE experience
Do you also have a travel tip, a recipe recommendation, useful business customs, interesting traditions or a story about CEE that you would like to share? Write to communications@rbinternational.com and share your experience.
Subscribe to Raiffeisen Insights. Get an email with
the latest trends in the world of economics and business.
Information marked with * is required.