The 3+1 emissions scopes?
Climate change has proven to be a huge issue for the whole world and consequently, the industry has become more climate aware. Understanding carbon emissions has become (or will even more in future) one of the new additions to the investor toolkit for making investment decisions.

We prepared for you a breakdown of what each of the different emissions encompasses.
Scope 1 and Scope 2 Emissions
They are a good starting point for evaluating a company on their environmental impact. However, it is important that different metrics are used together with other data points in order to maintain a balanced view.
 
This should ensure that certain sectors are not overly penalized while engaging with investors to improve their business model while other sectors retain an over-weight status while not making any active efforts to improve on their climate impact.
Scope 3 Emissions
Will evolve to become a key focus for climate-conscious investors. This is because Scope 3 provides the full story of the operational impact that a company is having and provides a more accurate representation of the carbon footprint of corporates.
Scope 4 Emissions?
The idea here is still in its infancy and not clear if it will evolve further. Nevertheless, it is predicted that this could become an area of interest for corporates in the medium- to long-term as an effective way to engage investors in their transition journey. Especially if it is already a low emission corporate and want to display spending and the related positive effect in this area.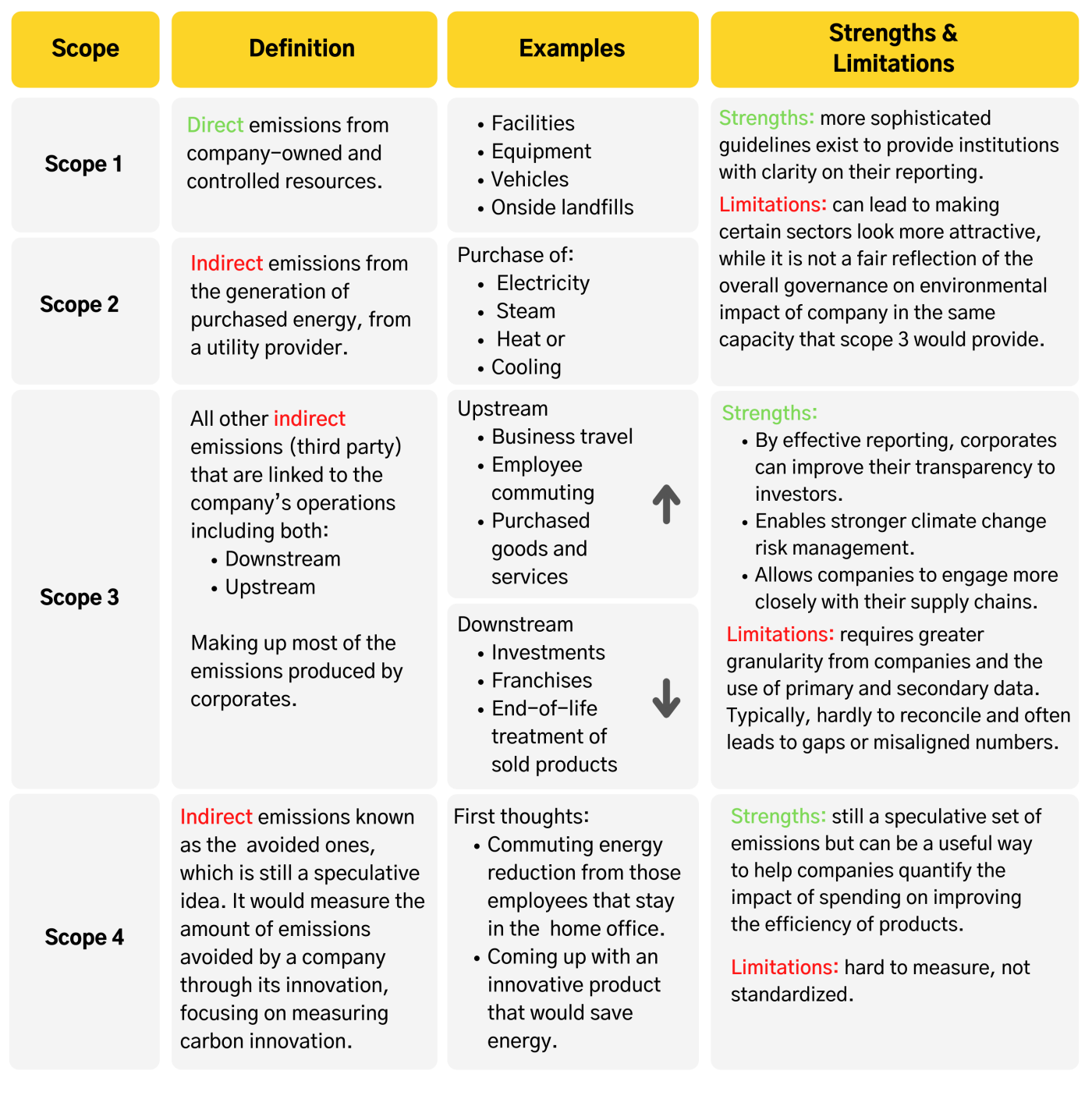 For inquiries please contact:
regulatory-advisory@rbinternational.com
RBI Regulatory Advisory
Raiffeisen Bank International AG | Member of RBI Group | Am Stadtpark 9, 1030 Vienna, Austria  | Tel: +43 1 71707 - 5923