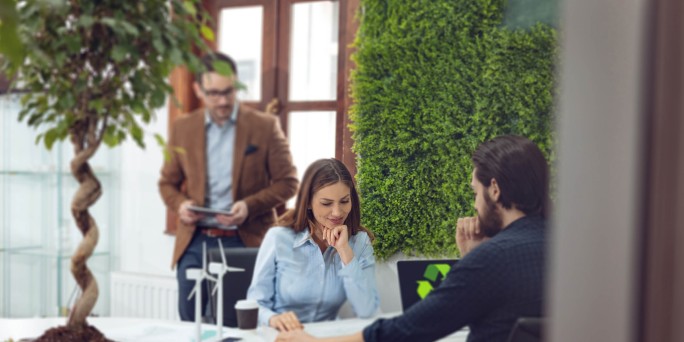 We are your reliable partner for a sustainable future!
Work with our experts to develop the ideal solution for your company and benefit from our extensive know-how about the sustainable transformation!

We understand. #responsiblebanking
Solutions as individual as our customers
For us, sustainable finance is not an off-the-shelf product. There are numerous options for sustainable finance, including linking a range of instruments to ESG key performance indicators (KPIs). Check out our success stories and discover the variety of possibilities. We support you in finding the best sustainable solutions for your business!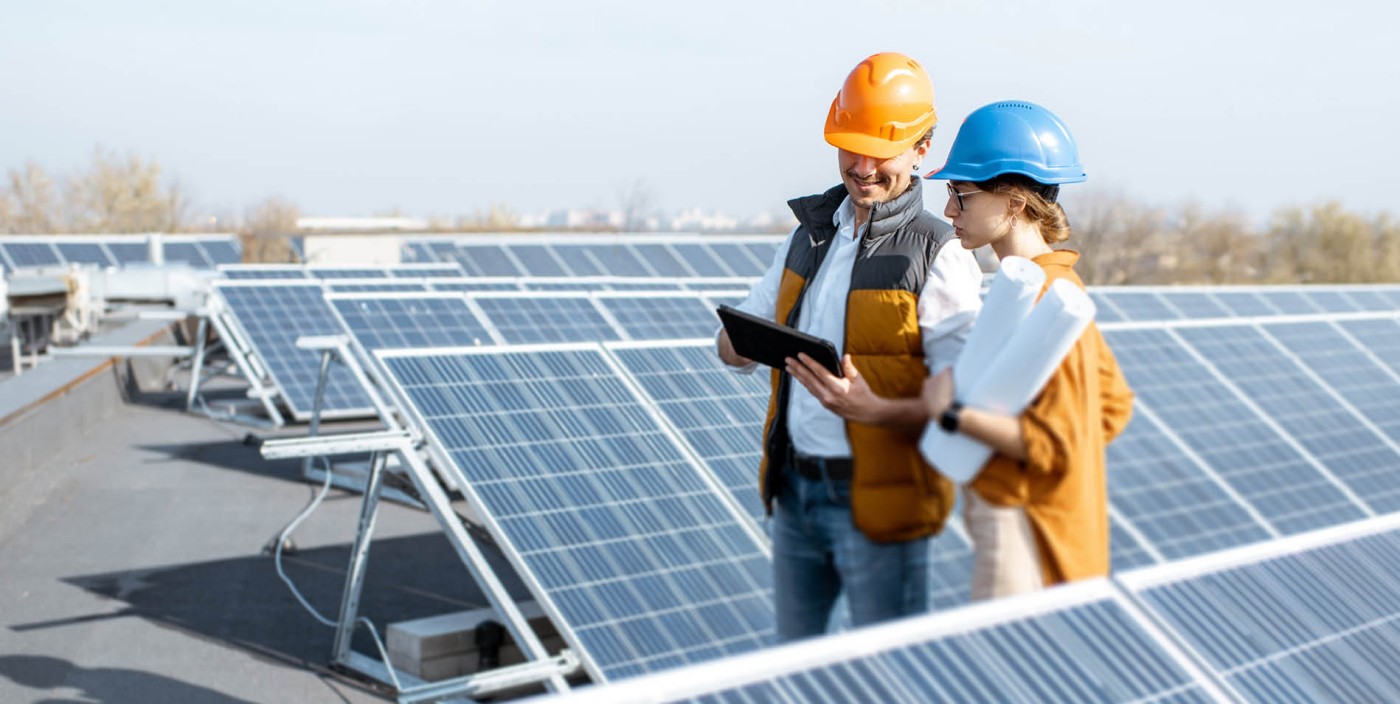 With our new product "RBI Sustainable Loan", we finance your investments in our future. If you meet the requirements of the EU taxonomy and make a positive contribution to the fight against climate change, then get in touch with us and become a "best-in-class" project. This applies in particular to CO2-intensive industries such as steel, cement or aluminium production or the transport and energy sectors. We support you in all aspects of sustainable initiatives with the right financing.

The European Commission has identified a market need for reliable information and initiated the development of the EU classification for sustainable activities, which is meanwhile known as "EU Taxonomy". It aims to provide a common language and clear guidance on which economic activities can be deemed environmentally sustainable. As such, the EU Taxonomy will be applied by regulators on EU and national level, by financial market participants offering environmentally sustainable financial products and by investors in their investment decisions. The EU taxonomy clarifies which activities can be described as green by customers. Many financing and investment operations that are communicated as "green" will have to meet the criteria of the EU taxonomy.
With our new product, the "RBI Sustainable Loan", we finance your investments in our future. Companies that meet the requirements of the EU taxonomy and make a positive contribution to combating climate change qualify for this loan. This is especially true for CO2-intensive industries, such as steel, cement or aluminium production or the transport and energy sectors. We support our clients in all aspects of sustainable initiatives with the appropriate financing.
Projects financed by our "RBI Sustainable loan" belong to the "best in class" projects. Being a promoter of such projects, you demonstrate that your activities are future orientated and that you are contributing to the ambitious EU climate-strategy goals. As a reward for your engagement RBI grants pricing incentives to the projects concerned. 
Not only can you benefit from particularly attractive pricing (through EIB), but you can also prepare yourself for the reporting requirements of the taxonomy.
With our credit, you make an important contribution to achieving the European climate targets.
Contact: Petra Rauscher | Head of Export & Investment Finance
Benefit from our expert knowledge about the green transformation. #responsiblebanking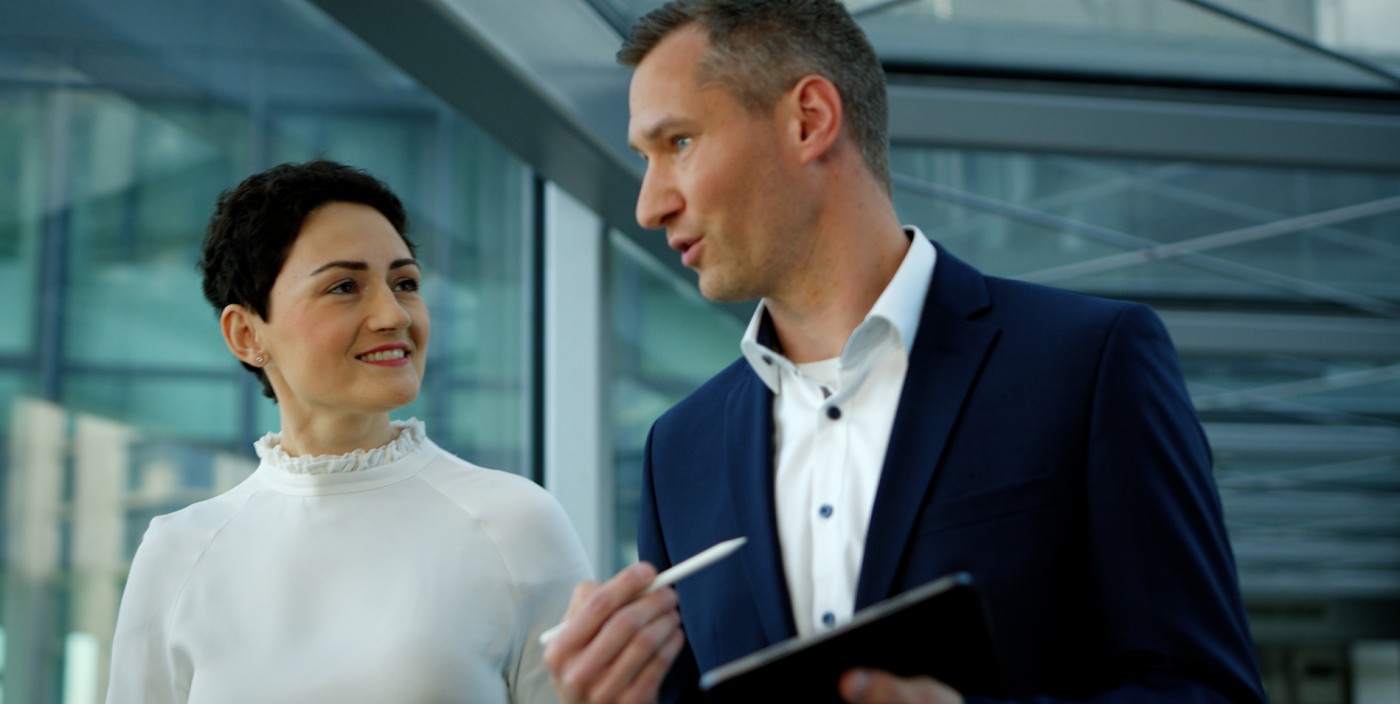 ESG-linked Corporate Finance Success Story: The ÖBB Schuldschein
Corporate sustainability pays off more than ever: with our ESG-linked finance solutions, you can benefit directly from your green transformation. Improving sustainability metrics can improve funding costs!
Our ESG professionals have many years of experience in this area and will guide you through the implementation process. Find out more about the Schuldschein through our partnership with ÖBB-Personenverkehr AG.

We align our business strategy with climate change and society's goals. By offering sustainable lending products we create value for our customers' businesses. Our sustainable finance framework is set up in an agile way to leverage from different business lines and industry professionals.

We strive to offer the most beneficial lending product, aligned with the best industry practice and benchmarked to the regulatory requirements for carbon-neutral, EU-Taxonomy eligible industry activity.
SUCCESS STORY: ÖBB Schuldschein
Raiffeisen Bank International AG acted as joint-bookrunner for a € 550 million Schuldschein & registered bond for ÖBB-Personenverkehr AG.

ÖBB-Personenverkehr AG, headquartered in Vienna, is Austria's leading mobility service provider on the rail and bus markets, carrying more than € 1 million travellers daily with more than 4,000 trains and 30,000 bus routes. In June 2022, the company successfully issued its inaugural Sustainability-Linked Schuldschein ("SSD")/ registered bonds ("NSV") in the amount of € 550 million. RBI acted as Joint-Bookrunner
The deal was launched with a marketing volume of € 300 million and tenors of 5-, 7-, 10-years (in SSD format), as well as tranches of 12-, 15- and 20-years (in NSV format)
In a very demanding market environment with many competing deals the transaction was well received by investors

, leading to an oversubscribed orderbook (>2.3x) which led to a final volume of €

 550 million

. Also, the deal was

priced at the lower end

of the spread ranges

In line with the borrower's preferences, the orderbook was skewed towards longer date tranches. In total, 47 high quality investors participated in the transaction

ESG will have an increasingly tangible impact on business models. We want to initiate a comprehensive dialogue with our clients to develop a thorough understanding on how RBI can support the journey towards more sustainable business activities:
Acting sustainably is more important than ever, and finance is a mighty lever in this respect. 
Connecting sustainable activities with Sustainable Finance complements a company's corporate sustainability strategy. 
Sustainability fits very well to most companies' desired image & reputation. We therefore think that the active pursuit of Sustainable Finance will underpin most companies' general sustainability communication.
Contact: Michael Bures | Head of Debt Capital Markets

Behind every success story, there is a reliable partnership. #responsiblebanking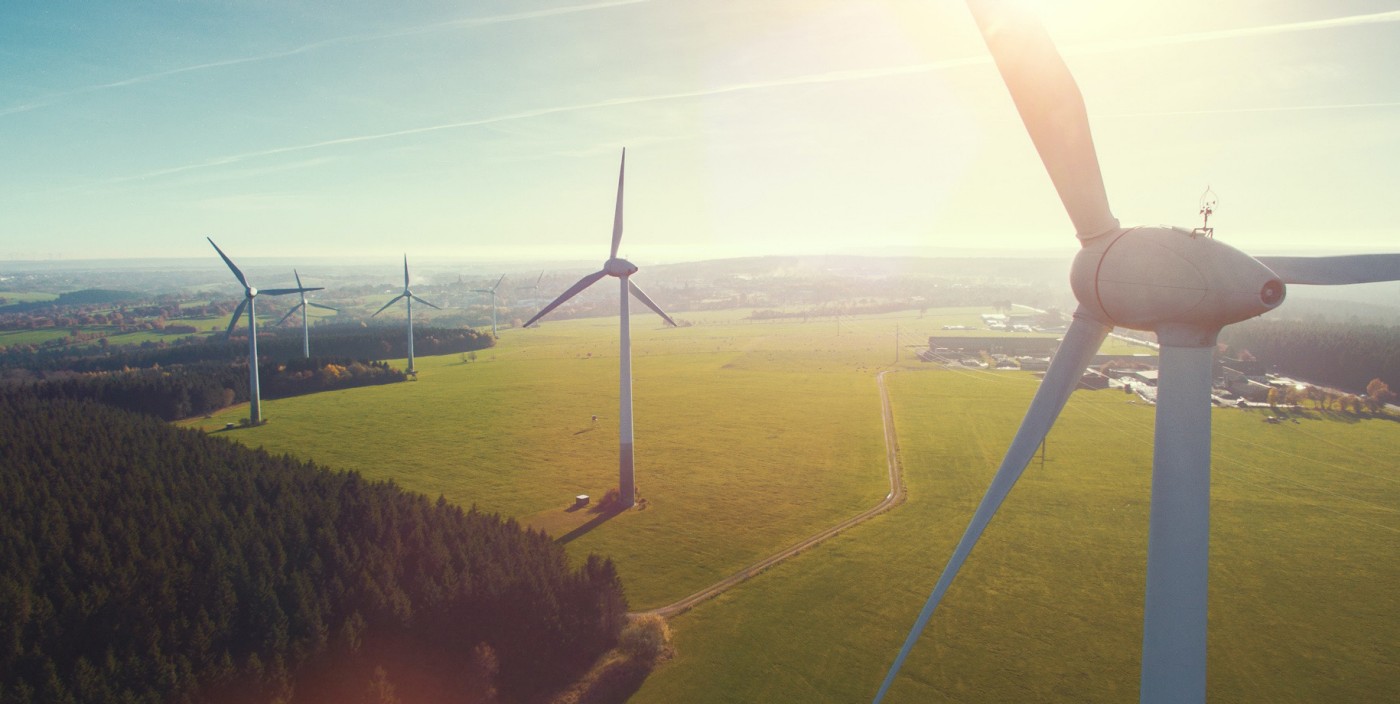 Green Guarantees Success Story: Siemens Gamesa
RBI's Green Guarantee Facility, in conjunction with other forms of sustainable financing, supports you in your Net Zero strategy and provides greater transparency on how companies intend to improve their sustainability perception and achieve their sustainability goals. Learn more about the Green Guarantees through our partnership with Siemens Gamesa Renewable Energy S.A.

A green guarantee facility agreement is based on the use of proceed concept. A guarantee is classified as green if it is issued in connection with an eligible green project, which should meet certain criteria as defined in the EU Taxonomy or the RBI Green Bond Framework. In the case of Green Guarantees falling under the EU Taxonomy, RBI may grant you a discount on the regular pricing agreed with RBI.
SUCCESS STROY: GREEN GUARANTEE FACILITY AGREEMENT WITH SIEMENS GAMESA
RBI has signed its first Green Guarantee Facility Agreement in the amount of € 200 million with Siemens Gamesa Renewable Energy S.A. (Siemens Gamesa), a leading Spanish manufacturer of offshore and onshore wind turbines and services for the renewable energy industry. Looking back at more than 35 years of experience, Siemens Gamesa is a global force for sustainable development in the wind power business, providing renewable energy solutions worldwide.

"Mitigating risks and providing appropriate financing solutions are one of our key strengths. By offering green trade finance products, we support our clients in their investments in sustainable projects," said Peter Lennkh, RBI Board Member in charge of Corporate Banking. "The cooperation with Siemens Gamesa underlines our commitment towards the Principles for Responsible Banking (UNEP FI), which RBI signed as first Austrian bank in February 2021."
"At Siemens Gamesa, we are focused on being ever more sustainable across the board and this deal is another step in that direction. This guarantee line will serve our onshore, offshore and service business to support our customers and the global energy transition," said Gonzalo Onzain, Head of Capital Markets and Bank Relations.
RBI is committed to responsible banking and sustainability and therefore keen to support its customers with sustainable finance products and related comprehensive know-how. The Green Guarantee Facility Agreement with Siemens Gamesa incorporates the use-of-proceeds concept for "Eligible Green Projects", e.g. wind power plants located outside legally protected (biodiversity) areas. The eligible projects and their environmental impact will be documented in Siemens Gamesa's annual Green Report thereby improving the company's sustainability perception and, ultimately, its sustainability ratings.
Contact: Martina Zimmerl | Head of Trade Finance

We support companies' ambitions to reduce CO2 emissions. #responsiblebanking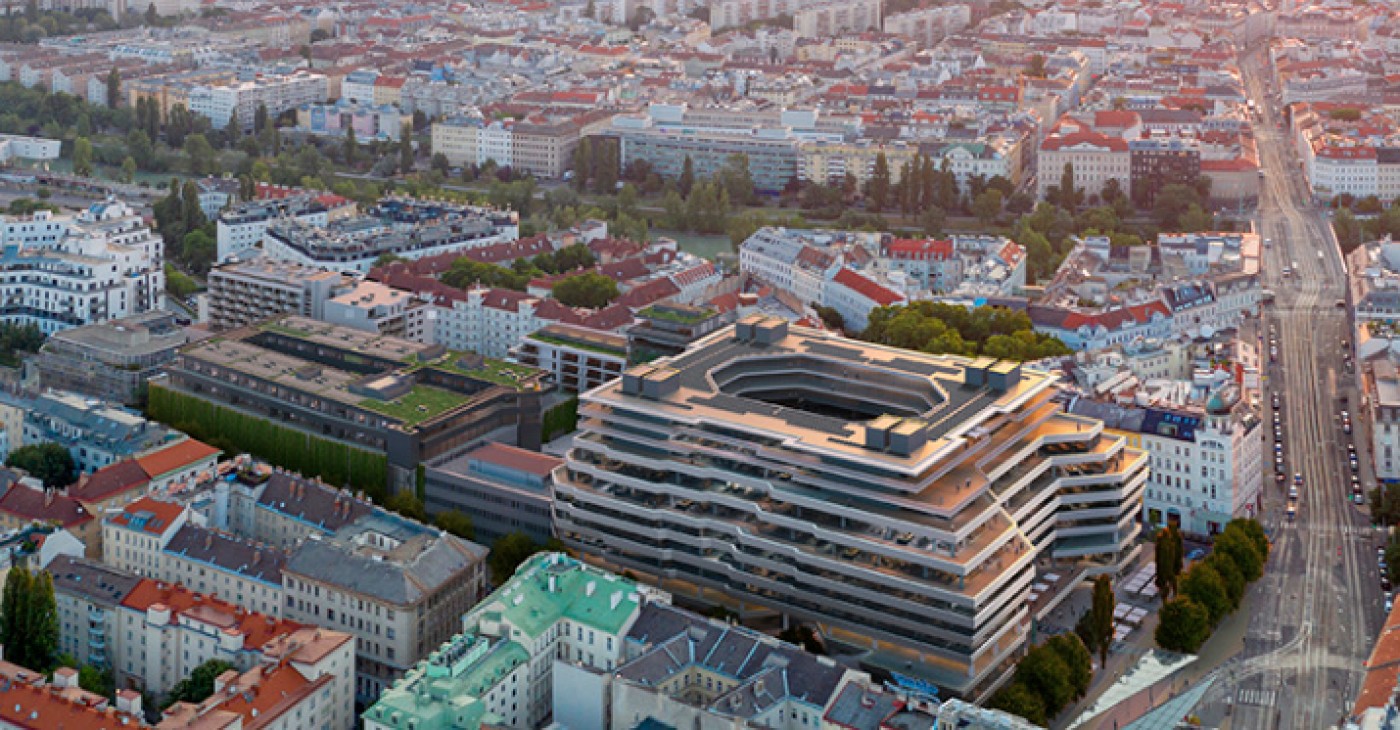 Sustainable Real Estate Financing Success Story: The Althan Quarter
We support a transition to zero greenhouse gas emissions by 2030 in the real estate industry – an industry that contributes to roughly 40% of all CO2 emissions. To tackle the global climate change challenge, we build successful synergies with sustainable real estate customers. Learn more about sustainable real estate financing through our project "Althan Quartier".

We offer Green Real Estate Loans to finance sustainable real estate projects with a positive, measurable environmental impact. Our green loan can help our residential real estate and commercial real estate customers fund energy efficiency, energy saving, refurbishment with improvement in energy label, green buildings projects. Environment-friendly real estate generates higher property value in the long term. Hence, our customers become more profitable, sustainable, prepared for a zero-carbon future, innovative and competitive.
SUCCESS STORY: ALTHAN QUARTIER
Oberbank, Raiffeisen-Landesbank Steiermark, Raiffeisenlandesbank Oberösterreich and Raiffeisen Bank International AG originally arranged € 360 million credit facility for 6B47 Group. On a land-plot of about 2.4 hectares 6B47 Real Estate Investors AG develops the project "Althan-Quartier" with offices, co-working spaces, gastronomy- and retail-areas, premium apartments as well as a multistorey car-park and a hotel with a net leasable area of about 88,500sqm above the dignified "Franz-Josefs"-station, which should be finished in 2024. This sustainable asset-mix guarantees a modern and urban life-style for its residents, employees, visitors and tourists. The design and structure of the buildings show the value added and help to create a levelled work-life balance based on a sustainable development concept. All buildings are pre-certified with ÖGNI/DGNB Gold, showing the affection of 6B47 Group in developing sustainable building with ESG-standards. Especially, the office building Francis will not be fully demolished, but stripped to its concrete skeleton. This type of construction saves about 18,625 tons of CO2-equivalents (savings by 67%) which would have been released in case of demolishing and newly erecting the building, turning a brown building into a green one. Additionally, 10,000 truck rides bringing away the dismantled concrete were not necessary. 

Althan Quartier reflects the high interest of Raiffeisen Bank International AG of financing green and social projects, as we are the biggest issuer of green-bonds in Austria. The original financing of € 360 million was jointly arranged by Oberbank, Raiffeisen-Landesbank Steiermark and Raiffeisenlandesbank Oberösterreich and Raiffeisen Bank International AG acting as Bookrunner, Mandated Lead Arranger and Underwriter. The collaboration of this transaction was excellent.
See the German article of 6B47 Group for further information: https://bit.ly/3LIvaIi
Contact: Arnold Czabaun | Real Estate Finance

As a strong partner, we support companies on their way into a sustainable future. #responsiblebanking
How we take on responsibility
As a 'responsible banker', sustainable added value is our primary objective. Our business strategy as well as our products, services and processes are aligned with this goal.

UN Principles for Responsible Banking
In early 2021, we were the first Austrian bank to become an official Signatory of the UN Principles for Responsible Banking.
We are one of the signatory companies of the world's largest initiative to help companies align their practices for a sustainable and inclusive future. 
Markus Ecker
Sustainable Finance
Petr Polach
Corporate Finance
Petra Rauscher
Export & Investment Finance
Martina Zimmerl
Trade Finance