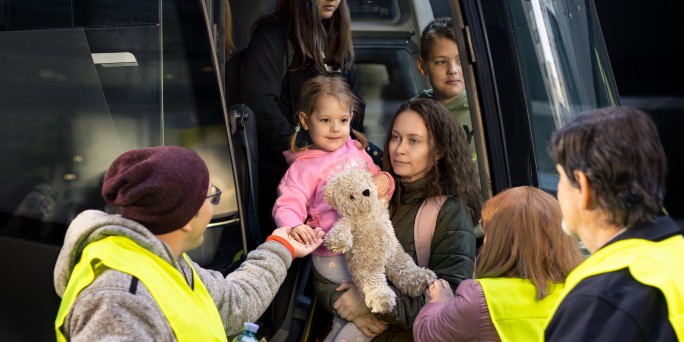 The war in Ukraine has a devastating impact on the country's people and economy. The lives of millions of people have been turned upside down from one day to the next, their future and hope destroyed. At RBI, we uphold charity, respect, support, and cohesion – and we help in any way we can. Be it with emergency aid at the borders, with the education center at RCB, lodging or just some basic human support.
Every human needs a helping hand.
Immediately after the outbreak of the war, a group of volunteers formed at RBI to organize assistance for our Ukrainian colleagues. Our colleagues take in refugees, provide living space free of charge, help with transportation or official business and much more.
Every human needs education.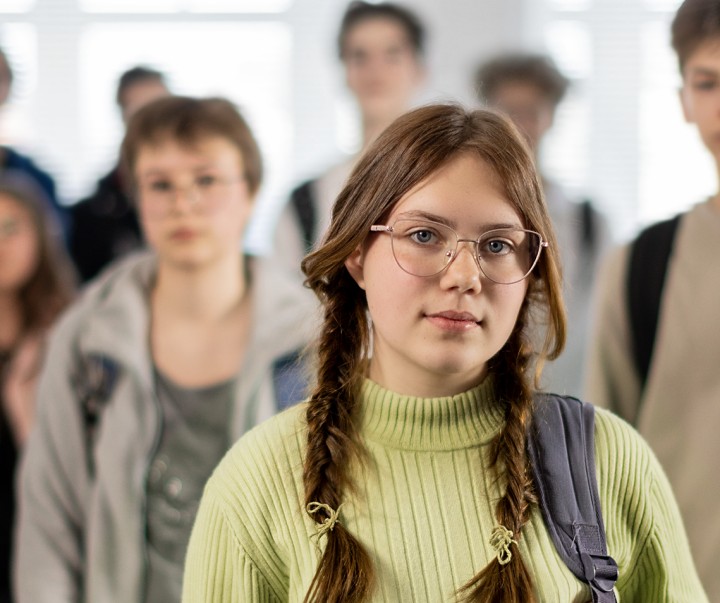 Raiffeisen Centrobank initiates Education Center for Ukrainian youths
Raiffeisen Centrobank, the City of Vienna and private donors - including the Stepic CEE Charity – sponsor in equal parts an education center for young people who have fled to Vienna.
Every human needs support.
Our initiatives across the group
Immediately after the start of the war, employee-driven initiatives emerged at RBI's subsidiary banks in Ukraine and especially in neighboring countries to the west, as well as at RBI head office. Their focus was and is to help in particular displaced colleagues and their families. The local banks make this help possible with their structures and technical resources – from a hotline staffed around the clock to an information website and ATMs right at the border. In the weeks following the outbreak of the war, the RBI Group donated or pledged around € 10 million for humanitarian aid. Below you will find an overview of our humanitarian activities.
Everyone human needs a home.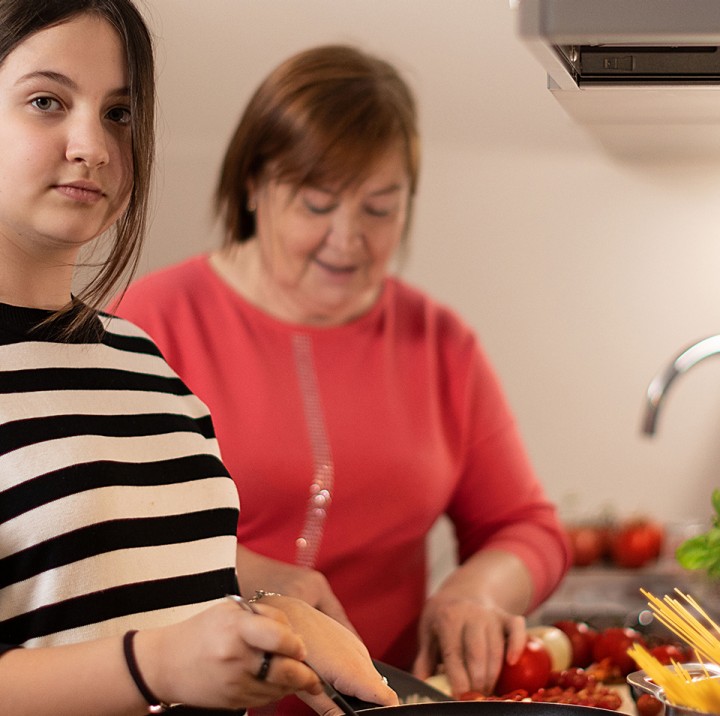 Accommodation is one of the most urgent needs for ukrainian families. We are trying to help by offering private options, as well as renting apartments for families until they can move to long-term locations.
So far we have provided 900 families from Ukraine with a roof over their heads.
Examples are the apartments that Raiffeisen Immobilien KAG and the Valida Vorsorge Management, amongst others, rented.
Every human needs a chance.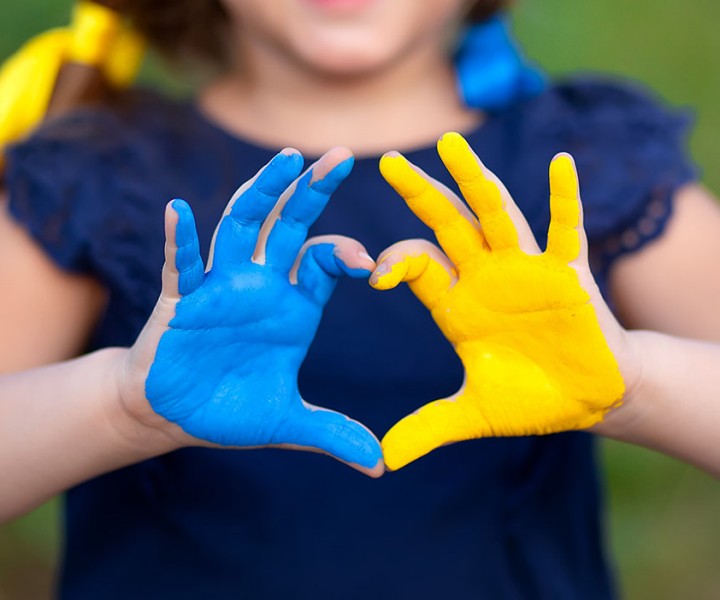 Through its continous engagement in Ukraine the Stepic CEE Charity is well connected and relies on a network of trusted local and international partner organizations. It ensures that the funds are allocated to where they are needed most.  
The Stepic CEE Charity has put more than € 100,000 into humanitarian emergency measures in the first week after the outbreak alone: from the evacuation of orphans in Mariupol to a safe region in the west of the country, to emergency measures for hundreds of displaced persons, primarily women and children, in Ivano-Frankivsk, Berdyansk and Odessa, to financial support for Caritas and Hilfswerk Österreich in helping displaced persons in neighboring countries. 
If you wish to be part of this vital assistance, your financial support is very much appreciated.
Your support matters! Please make sure to put "Ukraine 2022" in the field "transaction purpose". Your donation will arrive in full where needed, since we do not incur any administrative costs. The donation is tax deductible.
via bank transfer
Raiffeisenlandesbank Niederösterreich-Wien
H. Stepic CEE Charity
BIC: RLNWATWW
IBAN: AT48 3200 0000 0010 0099